Bronze day for Russian biathletes at World Championship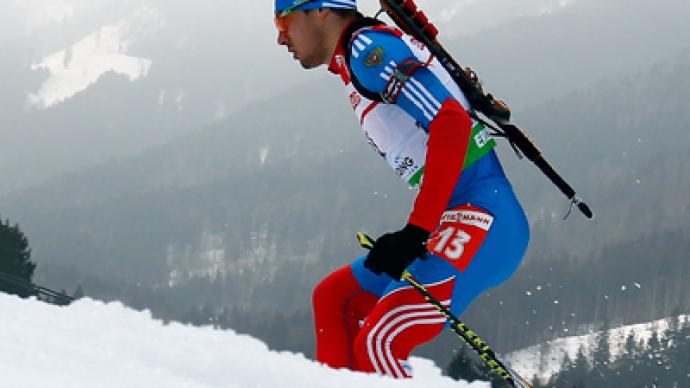 Russian biathletes Anton Shipulin and Olga Vilukhina bounced back from Russia's weak start at the World Championships in Ruhpolding, Germany, to take a bronze medal each at the pursuit race on Sunday.
In the men's race, Martin Fourcade of France clinched his second gold in two days, leading from start to finish, and added another gold to his sprint title. Fourcade overcame four penalty laps for four missed targets on the shooting range to beat Carl Johan Bergman of Sweden by 5.2 seconds on the 12.5-kilometer course. Anton Shipulin, who started the race 13th, leapfrogged 10 places to win the bronze after finishing 22.1 seconds behind Fourcade. Meanwhile, Darya Domracheva of Belarus had a steadier hand, beating home favorite Magdalena Neuner in the women's pursuit a day after conceding the sprint to the German. Olga Vilukhina, who had started the 10-kilometer race in 8th place, came in third, more than a minute behind the duo of leaders. Two-time Olympic champion Neuner, who is retiring at the end of the season, now has three medals from three races, all of different colors.
You can share this story on social media: