Another misbehaving athlete expelled from Olympics
Published time: 4 Aug, 2012 10:22
Edited time: 4 Aug, 2012 19:37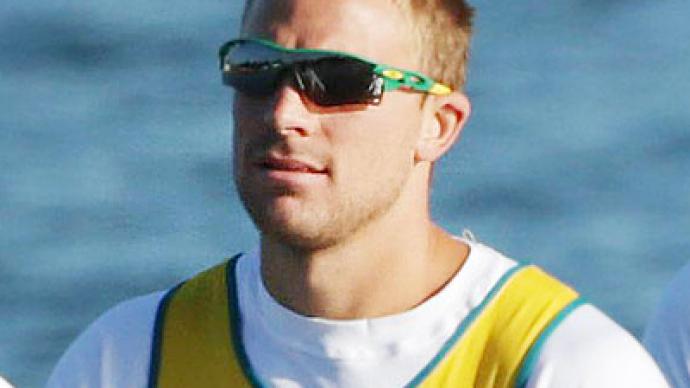 Australian rower Josh Booth has joined the infamous ranks of athletes booted from the 2012 London Olympics for bad behavior.
­The incident for which Booth was expelled occurred on Wednsday night, following his last-place finish in the final of the men's eight.  
The frustrated 21-year-old, who was the youngest male oarsman in the 46-strong Australian rowing team, got drunk and started to destroy the display windows of local shops. He was detained by police and taken to the station, where he lost consciousness and injured his head in a fall.
After sobering up, Booth released a statement and appeared in public to apologize to the owners of the shop he vandalized.
"I'm deeply ashamed of my actions on Wednesday night, they do not in any way reflect the type of values I hold, the type of person I am and the person I aspire to be," he said. "My behavior was uncharacteristic but nonetheless I fully accept the reprimands of the Australian Olympic Committee and I'll regret my behavior for many years to come."
The shop owners agreed not to press charges against Booth after he offered to cover the cost of repairing the damaged property, worth £1400 ($2200).
But the Australian Olympic Committee refused to forgive the man, with Booth expected to depart London on Saturday.
The Australian isn't the first Olympian to leave the 2012 Games over a scandal.
Greek jumper Paraskevi Papahristou and Swiss footballer Michel Morganella were both expelled for racist Twitter messages; South Korean sailing coach Lee Jae-cheol was kicked out for drinking and driving.