Bolt wants too much to advertise Moscow World Athletics Champs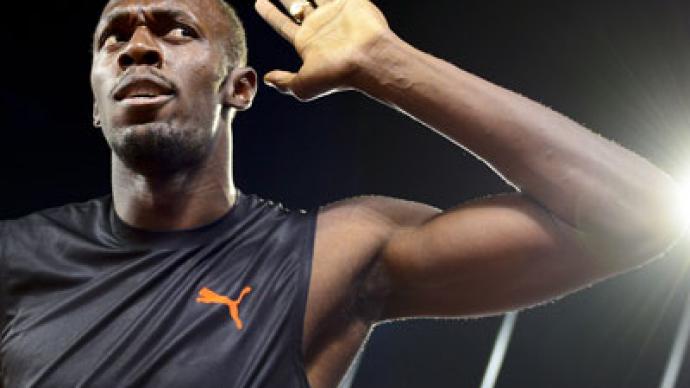 The organizers of the 2013 World Athletics Championships in Moscow have declined the services of Usain Bolt, who was supposed to appear in its promotional video, after the Jamaican star asked for too high a fee.
Bolt, who grabbed all possible gold in the men's sprint at the last two Olympics, is expected to compete in the Russian capital next year holding a wild card enrty spot. The Jamaican featured heavily in the IAAF's ad campaign for the last world championships in South Korean, but the Moscow event organizers say they won't include him in the promo video this time."Usain Bolt's representatives got in touch with us about including the Jamaican sprinter in a promotional video. But when they named their price, we decided that we have enough of our own talented athletes who could advertise the competition," the head of sport department at Moscow's City Council, Aleksandr Polinsky, told the RIA news agency. Organizers also said on Thursday that the event's overall prize fund would reach $7.2 million, with world record breakers pocketing an additional $50,000.The World Athletics Championships will be held at Moscow's Luzhniki Stadium from August 10 to 18, 2013.