'My biggest rival is time' - Thorpe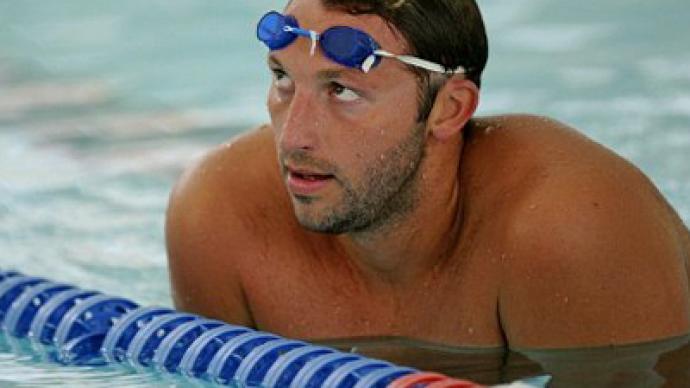 Australian swimmer Ian Thorpe admitted Thursday he is nervous ahead of his comeback to competitive swimming after almost six years. The five-time Olympic champ spoke to media in Singapore, where he is set to take part at a two-day Short Course event.
The 29-year-old Thorpe, who quit swimming in 2006, will compete in the 100m individual medley on Friday and 100m butterfly on Saturday. The "Thorpedo" says he is nervous ahead of his race.
"I'm going with nerves. I'm actually more nervous than I usually am for a competition. I'm excited as well, but I was equally as excited as I was nervous but as it is going to be closer, I'm getting more nervous about it. I also kind of feel like once I have couple of swims you know that will kind of dissipate and I'll be able to get on with racing then. So I'm going to go with nerves and if there's anything else that's better," Thorpe said.
Thorpe is now targeting a place in the Australian Olympic team for the London Games in 2012. While training, the Australian said there are days he feels he is the best swimmer in the world, but is still not expecting any success so early in his comeback.
"I came to terms with failure when I started this. I literally looked at it and went, 'You know what? Chances are that you probably going to fail at this.' And I was comfortable with that fact. If you can become comfortable with that, you can actually accomplish anything," he said before adding:
"No, I like what I'm doing, I like the training that I'm doing, and I love that I have this opportunity again. I'm very grateful for that. So in this entire process of training and now what will be racing, you know it's been fantastic, hence I'm looking to get on with it."
When asked about a possible showdown with Michael Phelps at a later stage, the Australian said his biggest rival was time and not a personality.
"I think if you want to talk about rivalry I think my biggest rival is time. It's not and I'm not the kind of person that races off other people. In competition I'm not the person who gets pumped up to try and beat someone else. It doesn't motivate me, doesn't work for me. So the same as what I said when I started this off, it's always going to be an issue around time".