Phelps grabs 100m medley gold in Moscow pool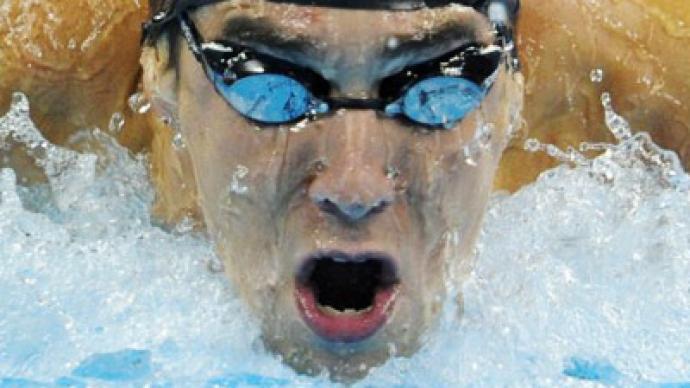 There was a surprise at the swimming World Cup stage on Tuesday, as the sport's biggest star, Michael Phelps, flopped in Moscow. He failed to reach the final of the 100-meters freestyle, but bounced back to claim gold in the medley.
The 25-metre pool at the Olympiisky Sports Complex was the setting for the 1980 Olympics, and this year it hosted a stage of the World Cup for the seventh time.
But it had hardly ever welcomed so many prestigious swimmers.
Swedish legend Therese Alshammar, winner of 25 World Championship medals, was in lane four for the women's 100-meters butterfly final. But the 34-year old had to settle for second, after being touched out by China's Lu Ying.
However, Alshammar confidently topped her opponents in the 50-meters freestyle.
While the world's most famous swimmer Michael Phelps marked his return to World Cup swimming after a year away from the pool.
But at first, everything was not going quite so swimmingly for the 14-time Olympic Champion. Phelps failed to add a burst of power in the 100-meters freestyle final.
Then he improved in the 200-metre butterfly after having a tough time on the walls, to take a surprising bronze medal behind winner Hidemasa Sano from Japan, and South Africa's Chad Le Clos, who took the silver.
Phelps is still confident of rediscovering his star quality on the way to the London Olympics.
And the 26-year-old American found his form, managing to grab first place in the 100-meters individual medley.
The win gave him something to build on, heading into the second day of competition, after a relatively small return by his high standards with 16 more golds up for grabs on Wednesday.
There is still much to be decided, much excitement, many duels and breathtaking races to come on the closing day of Moscow's World Cup stage.