Russia miss out on medals in biathlon Worlds opener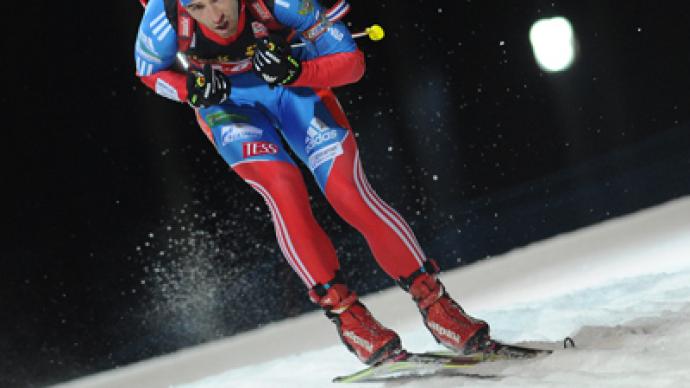 The Russian team could only finish sixth in the mixed relay event, which opened the 46th Biathlon World Championship in Nove Mesto, in the Czech Republic.
The gold went to Norway, who won the mixed relay at the World Championships for the third straight year.
Tora Berger, Synnoeve Solemdal, Tarjei Boe and Emil Hegle Svendsen clocked 1 hour, 12 minutes and 4.9 seconds to leave France with silver 20 seconds behind.
The Czech Republic's team delighted the home crowd by taking the bronze medals.
Meanwhile, the Russian quarter of Olga Zaitseva, Olga Vilukhina, Anton Shipulin and Dmitry Malyshko crossed the finish line in sixth place, 1 minute and 26 seconds behind the winners.
They were battling for the top spot through most of the race, giving away their medal hopes only in the final stage.
Vilukhina even put her team in the lead after the second stage, but poor shooting from Malyshko, who had to go on a penalty lap, cost Russia a place on the podium.  
"I don't know what happened at the shooting range," Malyshko told Russian Biathlon Union's official website. "Yes, there was some wind, but I've made a correction. But I'll repeat it's difficult to judge what the reason was. Before the World Championships we had a long training camp and I lost the competitive rhythm, the mood. But I'll feel the taste of racing and thing will get back to normal."
Team Russia came to Nove Mesto with plans to make up for a poor 2012 World Championships, which they finished with only two bronze medals.
The country's biathletes still have plenty of time to win medals, with ten races remaining till the end of the tournament.
You can share this story on social media: