Belarus Olympic gold hopeful withdrawn from competition due to doping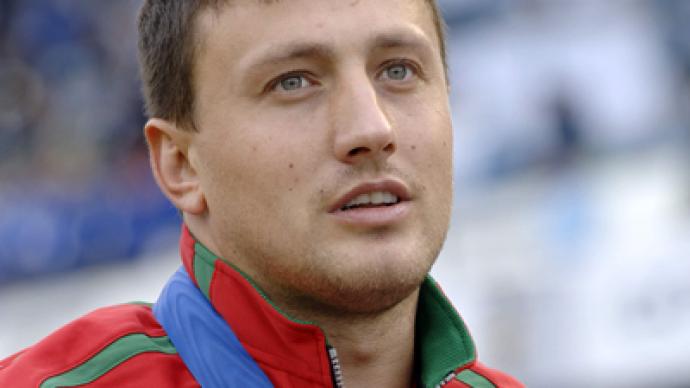 Belarus star hammer thrower Ivan Tsikhan will have to miss the London Olympics. On Wednesday, the athletics' world governing body, IAAF, demanded he was sidelined after a 2004 doping sample tested positive.
The IAAF letter said "new methods of testing discovered the presence of banned medications in the samples" eight years after the tests were made during the Athens Olympics in 2004."We decided to withdraw Tsikhan from the competitions to avoid any possibility of sanctions against the entire Belarus athletics squad at the [London] Olympics," the Belarus athletics federation spokesman Vladimir Nesterovich told reporters.The Vice President of the Belarus Olympic Committee Sergey Teterin, was enraged at the request's timing."The sportsman wasn't given any time to clear himself of the charge, which is a violation of his rights," the Sport-Express paper quotes him as saying. This is not the first doping scandal in Tsikhan's career. He won the bronze medal in Beijing four years ago, but he and his teammate, silver medalist Vadim Devyatovskiy were later stripped of their medals after tests showed too high levels of testosterone in their bodies.In 2010, both appealed against the IOC decision at the Court of Arbitration for Sport, won the case and were re-awarded their medals.Tsikhan is the current season leader in the men's hammer throw and was regarded as Belarus' main contender for Olympic gold.