Sweden regain World bandy title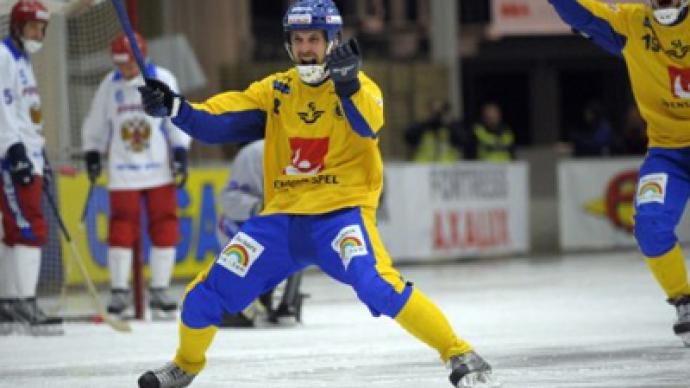 The Swedish bandy team have beaten defending champions Russia 5-4 to claim their third World title in four years.
The Russians looked in control of the final match in Alma-Ata, Kazakhstan, leading 4-2 in the middle of the second 45 minutes.
But Sergey Firsov's charges appeared utterly unprepared for Sweden's comeback as the Scandinavians not only leveled the score, but took the lead thanks to Daniel Berlin.
With over ten minutes still remaining in the match, the Tre Kronor gave everything they had in defense, never hesitating to commit fouls, and maintained the winning score.
Russia's Evgeny Ivanushkin completed a hat-trick on the night, while Daniel Mossberg was the top scorer in the opposing team, netting two goals.
The victory over the pioneers of bandy (also known as Russian hockey) granted the Swedes their 11th ever World Champions title.
Next year the champions will defend their crown on home soil, with Sweden hosting the Worlds.
Meanwhile, the bronze medal went to hosts Kazakhstan, who thrashed Finland 10-5 in the third place game.
You can share this story on social media: