Asian Games champion disguised himself as woman, now charged with rape
Published time: 12 Nov, 2012 14:48
Edited time: 12 Nov, 2012 19:17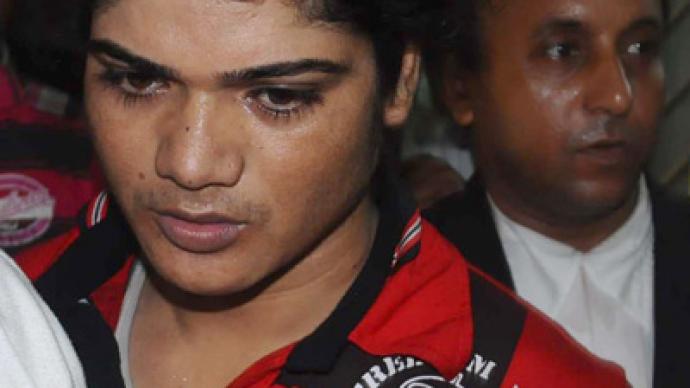 A medical report submitted to an Indian court by the police on Monday confirmed Asian Games gold medal winner Pinki Pramanik to be a male, which gave ground to charge the athlete with rape.
The report of the medical test done by a board of doctors at the state-run SSKM hospital in Kolkata proved that Pinki Pramanik is a man, Indian NDTV reports. Following its submission the police filed a charge sheet against Pinki, now on bail, charging the athlete with rape and cheating as well as charges of threatening behaviour.
Earlier this year the former champion, who won the 4x400 m relay gold in 2006 Doha Asian Games, was alleged to have raped a woman she was living with in the Indian state of West Bengal. The woman claimed Pramanik is a man and had promised to marry her but later refused to do so.
The complaint by Anamika Acharya landed Pinki behind bars. She also said Pramanik had bribed doctors to hide her gender, thus enabling her to compete as an international athlete.
However, the former middle-distance runner was freed from jail on July 11 pending disposal of all cases.
Pinki's earlier reports of gender tests were inconclusive both at a private nursing home at Barasat as well as at the general hospital. The case was referred to the state-run SSKM hospital, but a facility for chromosome test was unavailable there too. Later, the test was concluded at Hyderabad, police said.