Indian runner gender muddle after rape accusations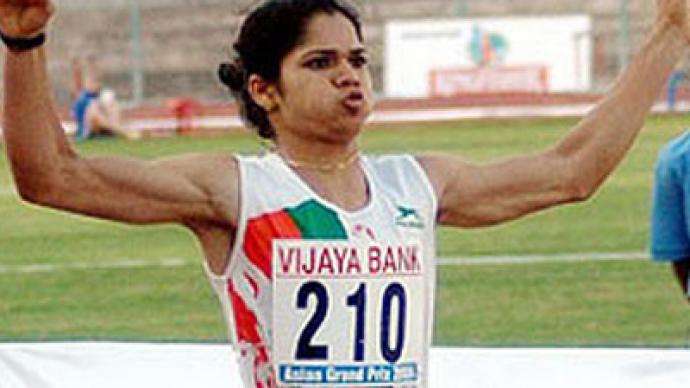 Indian runner Pinki Pramanik, who claimed gold medal at the 2008 Asian Games women's 4x400 meters relay, has been arrested following rape claims and accusations that she is actually male.
The former champion is alleged to have raped a woman she was living with in the Indian state of West Bengal. The woman claims Pramanik is a man and had promised to marry her but later refused to do so. Anamika Acharya, whose complaint has landed Pinki behind bars, also alleged on Friday that Pramanik had bribed doctors to hide her gender, thus enabling her to compete as an international athlete.Deputy Commissioner of Police Subrata Bandyopadhyay told the Indian media that Pramanik had been arrested and police had approached a court "seeking permission for medical tests to determine the gender of the athlete," something the 26-year-old refused to undergo."I have undergone numerous tests in my career as an athlete," Pramanik, who retired from athletics three years ago, was quoted as saying by The Times of India. "Why should I agree to more ridiculous tests?" Another Asian Games medalist from India, Santhi Soundarajan, was stripped of the women's 800 meters silver medal in 2006 after failing a gender test.The Athletics Federation of India (AFI) could face its second such embarrassment in recent years."It's a tricky situation now and we are waiting for an official report on her medical test. We can't take any decision unless we have the report with us," AFI secretary C.K. Valson told Reuters.
You can share this story on social media: