Armstrong confesses to doping on Oprah show – report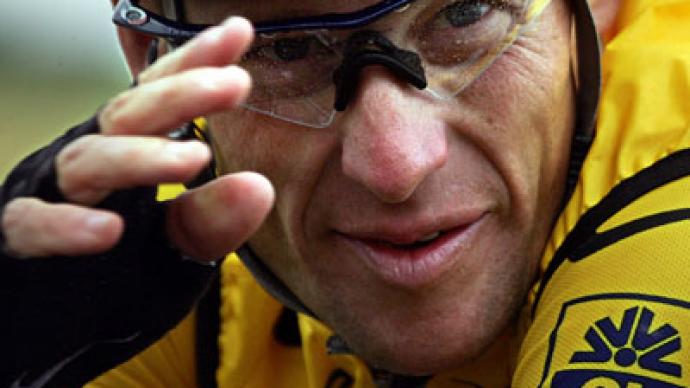 US cyclist Lance Armstrong, who was stripped of his seven Tour de France titles by anti-doping authorities, has finally admitted that he took performance-enhancing drugs.
Armstrong made his confession during an interview Monday with Oprah Winfrey recorded in his home town of Austin, Texas, the AP reported, quoting an anonymous source familiar with the situation.
The episode of the 'Oprah Winfrey Show' is set to air on Thursday, January 17.''Just wrapped with @lancearmstrong More than 2 1/2 hours. He came READY!'' Winfrey wrote on Twitter after her interview with the cyclist.
The confession came just several hours after he visited the Livestrong Foundation. Armstrong, a cancer survivor, founded the charity in 1997 to help others battling cancer.
The 41-year-old, who was forced to leave the charity after the doping scandal emerged last year, said "I'm sorry" to the organization's staff, and expressed regret for the damaged caused by the controversy.
Armstrong had been accused of using banned performance-enhancing drugs throughout his whole career. The athlete previously denied all allegations, and even went to court to defend his name.
He was stripped of all his titles, including seven Tour de France wins, as a result of an investigation by the United States Anti-Doping Agency (USADA). All of Armstrong's results after 1998 were annulled, and the American was banned for life from cycling.
At the time, the athlete did not confess to the doping, and claimed he was tired of fighting with the anti-doping authorities.
You can share this story on social media: