Anzhi make splash on UK internet in 2011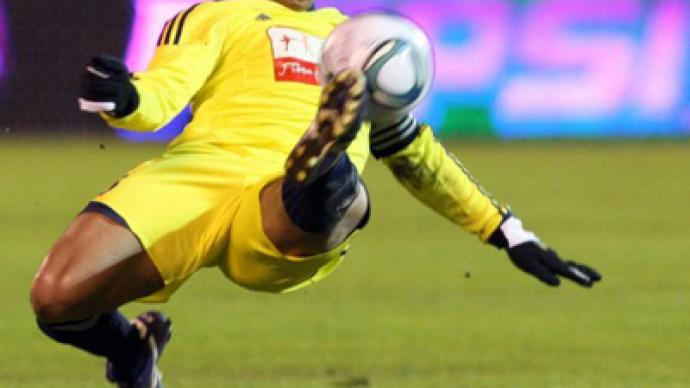 Google's annual Zeitgeist survey for UK has revealed the Russian Premier League fat cats Anzhi Makhachkala come on top of the fastest-rising football searches in 2011.
The result may be easily explained though. A year ago no one had heard anything substantial about the Dagestani side. They finished 14th in the Russian Premier League in 2010, with quite gloomy prospects for 2011.
But everything changed overnight for the club's fans after the team was acquired by billionaire Suleiman Kerimov.
The businessman of Dagestani origin poured millions of dollars into this project to make a fairytale of the once-struggling outfit.
The team started making headlines during the winter break when they signed iconic Brazilian veteran defender Roberto Carlos. They went on to recruit a bunch of top-class players, including Cameroon star Samuel Eto'o from Inter Milan and Russian international Yuri Zhirkov from Chelsea.
Following such a glorious summer hunt by Anzhi, football fans around the world can only guess now who could be the next star to join the club in Makhachkala this winter.
The complete list of the UK's top searches is as follows:
1. Anzhi Makhachkala
2. Arsenal transfer
3. Liverpool rumors
4. Joey Barton Twitter
5. Sky Sports transfer
6. FIFA ultimate team
7. Eric Abidal
8. Copa America 2011
9. Billy Sharp
10. Demba Ba