Emelianenko Jr. slams referee for halting bout after 23 seconds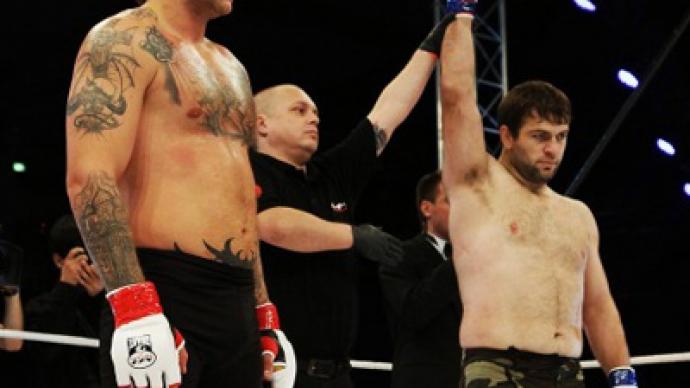 Russian MMA specialist Aleksandr Emelianenko, who was knocked out after just 23 seconds of his latest bout against countryman Magomed Malikov, says the judge aborted the fight prematurely.
"I think the referee stopped the fight too early," Emelianenko told Sportbox.ru. "I was conscious and got back on my feet in an instant.  Yes, it was a light knockdown, but I was in full control of the situation in the ring. I understood that I missed one punch. The lights were out for less than one second and I was OK again."The main event of the M-1 Challenge XXVIII, which took place in the Russian city of Astrakhan on November 12, ended after Mlikov's first punch found the head of his opponent, Emelianenko.    "I think the judge was wrong in stopping the bout," the younger brother of legendary Fedor Emelianenko said. "It would've been different if I couldn't get up, or fell asleep, but I was doing quite well."  "Yes, the punch was quite hard and unexpected. He hit the head, but it wasn't fatal," he added.  Aleksandr Emelianenko (15-5, 11 Kos), who was making his return to the ring after a year-long absence, has suffered his second straight defeat.Meanwhile, Fedor is preparing to end his three-bout losing streak by taking on Jeff Monson of the US in Moscow over the weekend.
You can share this story on social media: