South Korean Olympic champ to race for Russia at Sochi 2014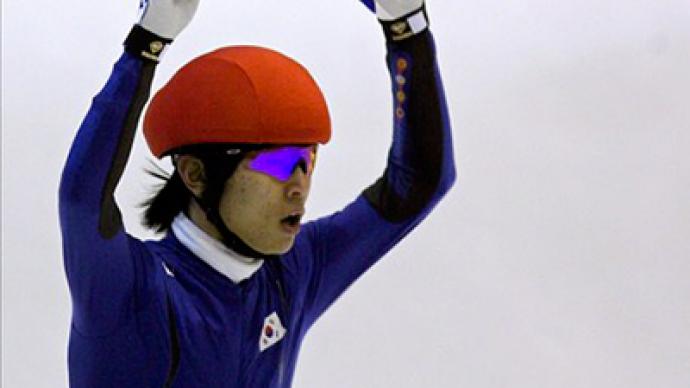 Short-track legend Ahn Hyun-Soo, who won three Olympic golds for South Korea, has decided to take Russian citizenship and defend the honor of his new country in Sochi 2014.
The Russian Skating Union (RSU) and the country's Sports Ministry have already applied for Russian citizenship for the 25-year-old athlete and expect the issue to be resolved favorably by late September or early October.      "We talked a lot with Ahn Hyun-soo on his desire to compete for Russia, and discussed all the details, which will soon be formalized in a contract," Kravtsov, President of RSU, told the organization's official website. "This is by no means a visit of the guest worker, who'll win medals at our home Olympics in Sochi 2014, receive all the benefits – and then return to Korea. An Hyun-Soo has made a conscious decision to compete for Russia. For this to happen, he must give up his South Korean citizenship.""An Hyun-Soo has been interested in Russian culture for a long time, and has now begun actively studying the Russian language. He plans to move to Russia for permanent residence, and take up a coaching career after quitting competitive sports. However, it's too early to speak about his retirement as Ahn Hyun-Soo is just 25 years old," the official added. The Korean short-tracker won all three of his Olympic golds at the Turin Games in 2006, coming first in the 1,500 meters, the 1000 meters and as part of the relay team.   However a knee injury in 2008 meant he failed to make it to the squad for Vancouver 2010.
You can share this story on social media: