Advocaat "pleased" with Russia's victory
Published time: 2 Dec, 2010 17:38
Edited time: 2 Dec, 2010 20:53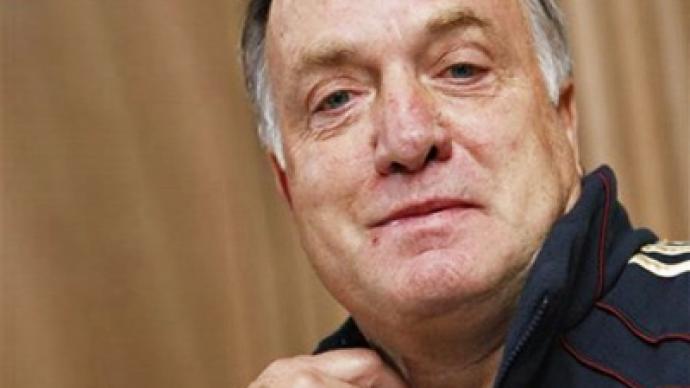 Team Russia head coach Dick Advocaat has expressed his sympathy to the country's 2018 World Cup bid and congratulated all Russians with Thursday's historic victory.
­"This is a great result for Russia! Frankly speaking, I was more pleased with the victory of Russia, than upset by the defeat of my native Holland. The main thing now is to realize that eight years is not a long period of time. Preparations should start now. Stadiums, infrastructure, transport system – everything should be upgraded," Advocaat told the Sport-Express newspaper.
"I am happy not only for the country but also for the clubs. Here our interests coincide. Congratulations! We won!" he added.
Russia landed the 2018 World Cup in what is yet another major coup for the country. Russia beat off a stiff competition from England, who had been setting the pace after the video presentations. Joint bids from Portugal and Spain and Belgium and the Netherlands had also been in the running.
It's for the first time Russia will host the showpiece event.
The Southern city of Sochi is on the list of possible venues. The resort is now a sporting stronghold in the making, with both the Winter Olympics and a Formula One race due in 2014 there.