Russian UFC fighter weighs in on Koran-burning row
Khamzat Chimaev said Muslims in Sweden should be shown respect after far-right figure Rasmus Paludan publicly burned a copy of the holy book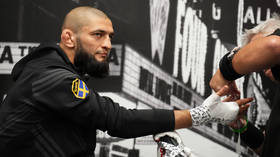 Russian-born UFC fighter Khamzat Chimaev has said Muslims cannot look the other way after a far-right political was permitted to publicly burn a copy of the Koran in Chimaev's adopted homeland of Sweden.
Danish-Swedish lawyer Rasmus Paludan, who leads the right-wing 'Stram Kurs' (Hard Line) party in Denmark, set fire to the book on Saturday near the Turkish Embassy in Stockholm. Police had permitted Paludan to carry out the desecration of the Muslim holy book, despite an outcry from Turkish officials and criticism from among the Swedish political elite.
Chimaev, 28 made his feelings clear in an Instagram post to his 4.7 million followers on Sunday. "He is a terrorist for us," wrote the fighter in Swedish, sharing an image of Paludan holding a copy of the Koran.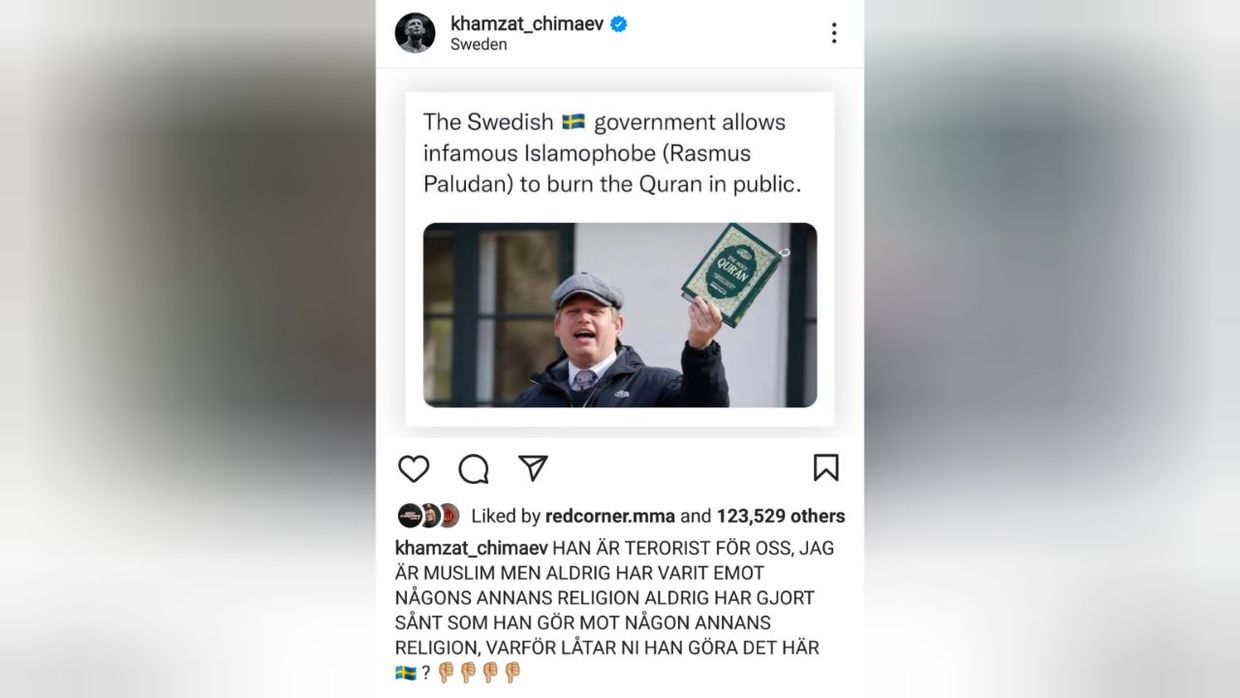 "I am Muslim but have never been against anybody's religion and have never done what he's done to anybody's religion. Why do you let him do this Sweden?" added the MMA star, along with a series of 'thumbs-down' emojis. "We all shouldn't keep quiet, you call us brothers so show us some respect."
Chimaev was born in Chechnya but moved to Sweden in his late teens and fights out of the Allstars Gym in Stockholm. Throughout his rise in the UFC – where he has won all six of his fights to date – Chimaev has maintained close contact with his Chechen birthplace and is often seen alongside local leader Ramzan Kadyrov and his family.
Chimaev was far from the only figure to be angered by the actions of Paludan. Protesters set a Swedish flag ablaze in Istanbul later on Saturday in response to the actions of the far-right figure. The row also comes as Sweden and Finland bid to join military alliance NATO – of which Türkiye is already a member. NATO members must give unanimous consent before any new nations are admitted into the alliance.
You can share this story on social media: