Musk weighs in on Russian hockey star's LGBT row
The Twitter owner commented after Ivan Provorov declined to take part in an NHL 'Pride' campaign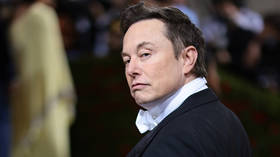 Elon Musk has responded to the scandal surrounding Russian hockey player Ivan Provorov, who has been criticized for choosing not to appear in a rainbow-themed jersey for the NHL's 'Pride Night' campaign earlier this week. Musk appeared to back Provorov after he faced calls to be expelled from the US.
"The pendulum has swung a bit too far," tweeted Musk on Friday, replying to a clip in which NHL analyst EJ Hradek suggested that if Provorov doesn't support liberal US values, he should return to Russia to take part in the military campaign in Ukraine.
"The gay movement, in about 7 years, went from 'equal rights' to 'go f***ing die in a trench war if you don't wear a pride shirt!'" read the original post from Twitter user Maxwell Meyer to which Musk replied, and which shared the clip of Hradek criticizing Provorov.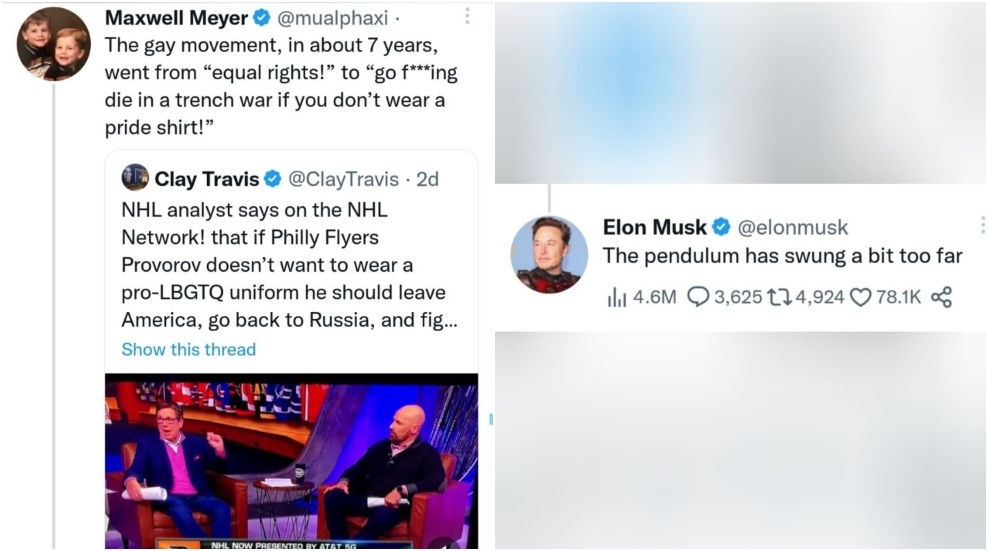 The row began on Tuesday night when Provorov opted not to join his Philadelphia Flyers teammates for their warmup on the ice before the game against the Anaheim Ducks, during which the players wore special rainbow jerseys.
Provorov, who is Russian Orthodox, later explained that he "respects everybody's choices" but decided not to take part because he wanted to "stay true to myself and my religion."
The player, 26, has been defended by Flyers coach John Tortorella, who argued on Thursday that Provorov has "done nothing wrong." Speaking to journalists, Tortorella said: "Just because you don't agree with his decision, it doesn't mean he did anything wrong."
"[Provorov] didn't actively seek out and try to make a stand against it [Pride Night]. He just felt he didn't want to [take part]… He's not beating a drum, he didn't say a word, he just wanted to go about his business," added the coach.
You can share this story on social media: