Sporting sanctions: How do Russia's compare with other nations?
From the US to Zimbabwe, RT Sport takes a look at how sporting federations have applied – and opted against – sanctions on nations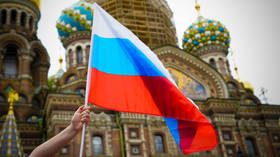 Russia has faced a wide range of sporting sanctions since the military operation in Ukraine began on February 24.
The International Olympic Committee (IOC) encouraged sporting federations to take action against Russia, and the International Paralympic Committee, football governing bodies FIFA and UEFA, the International Ski Federation and the International Swimming Federation have been among the major organizations to bar Russian and Belarusian athletes from competing until further notice.
Which countries have been punished in the past? What decisions have federations made – and not made – over nations involved in military conflicts? How long do measures usually last, and how much effect can they have? Here are some examples from history that could provide some answers.
You can share this story on social media: