Klopp dismisses 'rivalry' with Lampard but 'oligarch' jibe & touchline row add inevitable spice to Chelsea-Liverpool showdown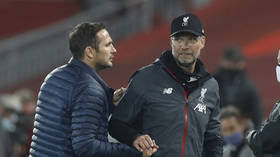 Liverpool manager Jurgen Klopp was in diplomatic mood as he rejected talk of a 'rivalry' with Chelsea boss Frank Lampard, but recent history suggests there will be added spice to Sunday's Premier League clash between the pair.
"Between Frank and me there is absolutely nothing. I admired him and loved him as a player and now he is doing a really good job as a coach," said a tactful Klopp as he prepares his Liverpool team for a trip to Stamford Bridge this weekend, in what seems set to be a stern test for both teams early on in the season.
"I can't help you with some 'rivalry' between us, we will obviously be rivals on Sunday but apart from that it's all good."
Carefully-chosen words from the German, but like it or not, in recent months he has helped write the narrative of a nascent rivalry emerging with his Chelsea counterpart.
The pair clashed angrily on the touchlines when the teams met in an eventful Premier League encounter in July, during which Lampard accused Klopp of "f*cking giving it the big one" after the Reds sealed a first league title in 30 years.
Also on rt.com
'He HAS to learn': Liverpool boss Klopp accuses Chelsea's Lampard of continuing touchline feud after Premier League clash (VIDEO)
Klopp countered by giving Lampard chapter and verse on the role of management, claiming that the former midfielder "has to learn" now that he has made the transition to the Chelsea dugout.
"If you have arguments, you say something and you want to hurt the other person. That is how it is. No problem. The final whistle? Close the book, finish the book. That is what I don't like," Klopp said back in July.
But that was far from the end of the story as Klopp reignited the war of words earlier this month, issuing a not-so-thinly veiled barb at the summer spending splurge which has seen Lampard welcome the arrival of talent worth well over £200 million ($260 million) to Stamford Bridge as billionaire Russian owner Roman Abramovich opened the purse strings.
Also on rt.com
Roman's revolution: Who's next on Abramovich and Lampard's Chelsea transfer wish list?
"For some clubs it seems to be less important how uncertain the future is, owned by countries, owned by oligarchs, that's the truth," Klopp sniped when discussing Liverpool's own relative lack of transfer activity.
Lampard's riposte was to reel off a list of Liverpool's own expensive acquisitions, claiming he found Klopp's jibe "amusing."
"I found it slightly amusing because when you talk about the owners of clubs, I don't think it matters what line of business they come from," Lampard said.
"You can go through the Liverpool players – [Virgil] van Dijk, Alisson, Fabinho, [Naby] Keita, [Sadio] Mane, [Mohamed] Salah. Incredible players that came at a very high price.
"Liverpool have done it over a period of time. What we have done is come off the back of a ban and try to address the situation ourselves. It's par for the course. There's no point doing the maths...
"[The Liverpool story] is a great story but it's a story where they've spent money. This summer we've spent money and now the hard work has to come."
Also on rt.com
Chelsea boss Frank Lampard may have satisfied Roman Abramovich for now, but knows the bar will be set higher next season
As Lampard pointed out, the London club are making up for lost time having been issued a transfer ban by FIFA which was subsequently lifted on appeal at the end of last year.
But there are also similarities with Liverpool's spending: in Chelsea's case, they are partly reinvesting the considerable funds accrued from the sales of Eden Hazard and Alvaro Morata, while Liverpool dealt shrewdly with the windfall from the sale of Philippe Coutinho back in January of 2018.
That makes Klopp's 'oligarch' talk seem somewhat misplaced, although he doubled down on the comments this week, at the same time asserting that he has no problem with Chelsea's spending.
"We are different clubs, leading in a different way, that's how it is," the German said. "We invest what we earn and sometimes we invest before we earn but it's still based on these kind of things and it's not like this for other clubs.
"Whatever they do though I am completely fine with that – they can all do what they want and it's a free world. We have our way of dealing with the club."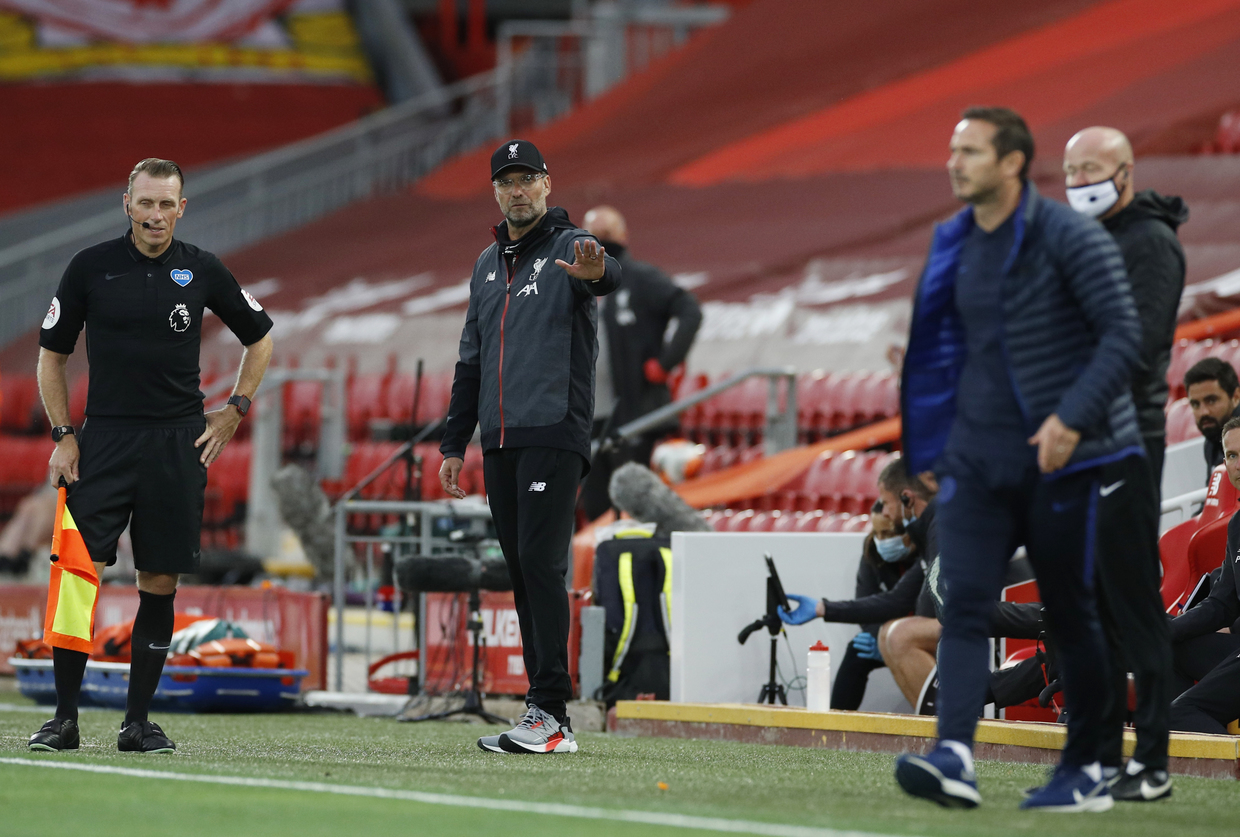 The spree at Stamford Bridge – overseen by astute Blues director and trusted Abramovich adviser Marina Granovskaia – has so far seen Chelsea add highly-rated German youngsters Timo Werner and Kai Havertz to the ranks, as well as wing wizard Hakim Ziyech, England full-back Ben Chilwell and classy Brazilian veteran Thiago Silva – the latter of whom arrived as a free agent after leaving Champions League finalists Paris Saint-Germain.
Liverpool's own summer business has taken a serious turn for the better in recent days with the arrival of 29-year-old Spain playmaker Thiago Alcantara for £25 million from Champions League winners Bayern Munich.

Also on rt.com
Thiago Alcantara: Liverpool close in on key signing as Bayern Munich star reportedly AGREES TERMS with Anfield club
That will give Reds fans significant cause for optimism that they can retain their Premier League title despite the transfer activity taking place around them, most conspicuously at Chelsea but also at nearest rivals and consistent big-spenders Manchester City.
Sunday's tie will be an early test of the mettle of Lampard's new-look Chelsea team, although he will still be without Silva and injured trio Chilwell, Ziyech and Christian Pulisic – all of whom missed the 3-1 opening-day win against Brighton.
That game on the South Coast in particular showcased the talents of new acquisition Timo Werner, who failed to get on the scoresheet but showed the evident threat he poses with his explosive pace and intelligent running.
Havertz, widely seen as the jewel in the Chelsea crown, enjoyed a less eye-catching Premier League debut but will have the chance to rectify that against the reigning champions on Sunday.
Liverpool's campaign began with a chaotic, incident-packed 4-3 win against Leeds at Anfield, in a display which exposed defensive frailties but also the continued brilliance of Mo Salah, who hit the ground running with a hat-trick.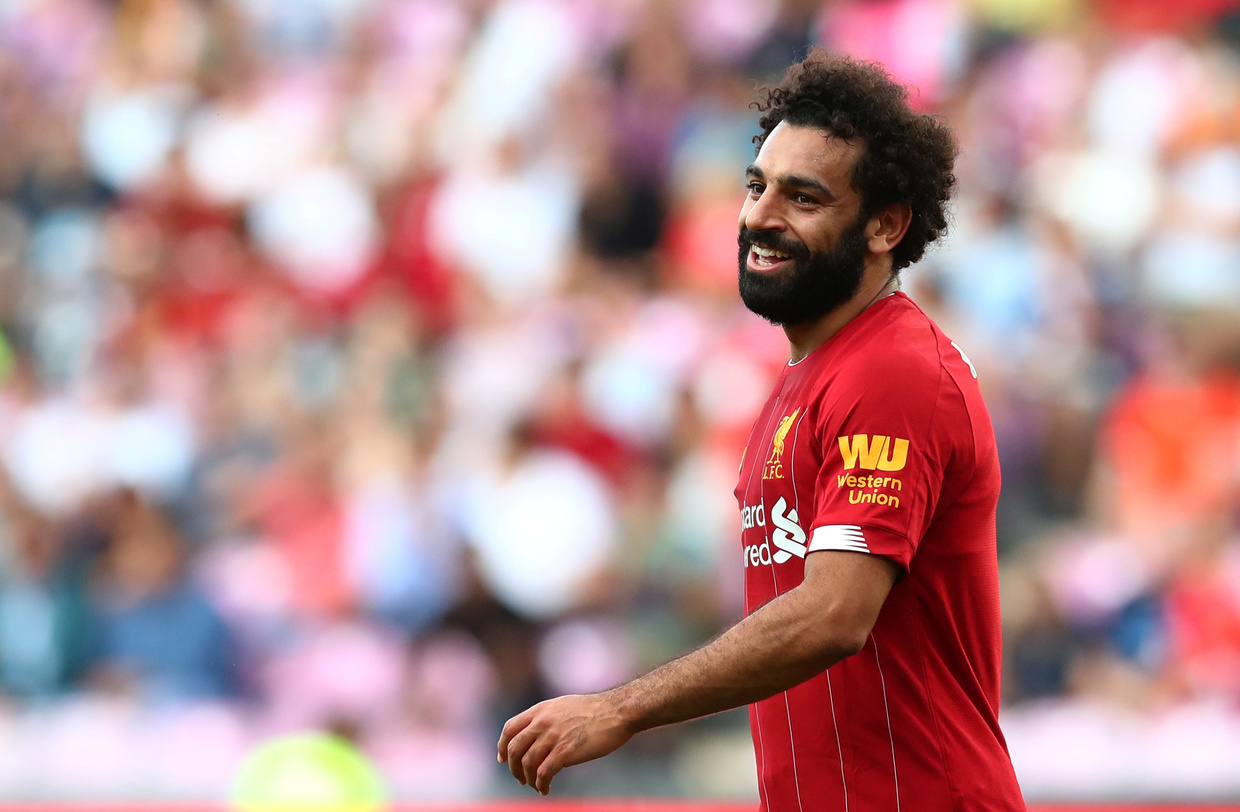 But while Chelsea's spending spree and Liverpool's ambitions to achieve the formidable feat of retaining the title form part of the story when the pair meet on Sunday, the game will also be the latest installment in what has developed into one of football's most bitter modern rivalries.
It has thrown up contention such as the 'ghost' goal scored by Liverpool midfielder Luis Garcia in the Champions League semi-final second leg in 2005, as well as the infamous slip by Steven Gerrard against the Blues at Anfield in 2014 which handed Manchester City the Premier League title. The flames have also been stoked at various points down the years by figures such as Jose Mourinho and Rafael Benitez in the opposing dugouts.
So come Sunday, Klopp and Lampard will be among the key protagonists writing the latest chapter – and despite what the German says, the storylines are there for a rivalry on the sidelines which promises to be just as intriguing as what unfolds on the pitch.