'I'm under a ton of stress,' wails Serena Williams as she suffers in luxury isolation… let's all feel sorry for her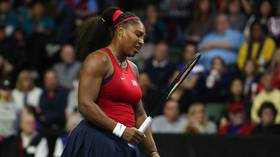 Serena Williams says social distancing is making her "anxious" as the tennis star talked about her coronavirus concerns – but she's unlikely to garner too much sympathy in her gilded cage.
From Canberra to California, people around the world are cooping themselves up at home in a bid to stem the Covid-19 outbreak.
'Music is best medicine': Italian musicians join flash mob to cheer up nation amid coronavirus scare (VIDEOS)
Among those self-isolating is 23-time Grand Slam winner Williams – but like her fellow sporting elite, her lockdown measures are likely a very far cry from being confined to a cramped apartment in Barcelona.
Williams, 38, boldly announced a week ago that she was going to spend "the next six weeks in solitude" as the tennis calendar is put on hold amid the coronavirus chaos.
"Spending the next 6 weeks in solitude. Being a wife. Being a mom. Cooking. Cleaning. Spring cleaning. Face mask. Makeup tutorials. I'll let you know how it goes.... stay safe everyone. This is serious," she posted on Instagram.
Well, judging by her recent TikTok updates, it doesn't seem to be going to well for Serena in her luxury lockdown.
"I wanted to take a minute and talk about my experience with corona," the tennis ace began while wearing a red tutu, which somewhat diluted the impact of the message.
"It started out with me feeling like: 'Oh it can't really affect me.' And then suddenly Indian Wells was cancelled and I was like: 'Oh, OK, that's weird but I have a little time off and I'm going to enjoy that time off.'
"And then one cancelation led to another and then led to another and led to all this anxiety that I'm feeling.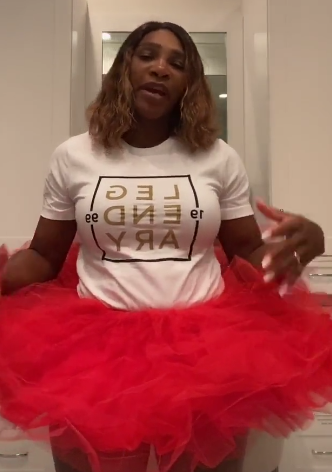 "Now I've been social distancing for actually a really long time, for probably two weeks now, and every little thing makes me crazy," she lamented.
Hang on a sec, let me just get that miniature violin I left lying around…
But wait, no time for that, there's more!
"And by anxiety I mean I'm just on edge," Serena continued as she bemoaned her lot.
"Any time anyone sneezes around me or coughs I get crazy. I don't hang out with anyone, and when I say anyone I mean my daughter.
"She coughed, I got angry and gave her a side-eye. I gave her that 'angry Serena' and then I got sad. I was like: 'Is she OK? Is there something wrong with my daughter? Is there anything I can do?'
"I just don't know what to do, so instead of being relaxed I'm really under a ton of stress," added Williams (estimated net worth $225 million; married to Alexis Ohanian, net worth only $70 million).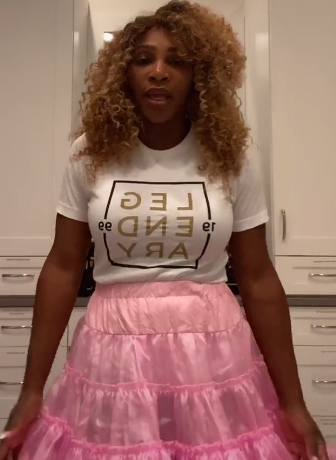 One can only imagine what Serena is going through, although she at least signed off with a message of solidarity for the world: "I never expected to be relaxed but it is what it is. We'll get through this, we have to and I just wanted to update you on what I was doing."
Of course, no one is immune from the coronavirus – Prince Albert of Monaco (!) even tested positive this week – and the mental strain of being isolated can affect us all, rich and poor.
But you'd imagine that the confines of a Beverly Hills mansion, for example, would cushion the blow of restricting contact with your fellow humans (and would certainly beat a run-down apartment in, say, the Parisian suburbs).
So sorry Serena, I wish you and yours good health in these troubled times, but you're not getting any sympathy on this occasion.
By Liam Tyler