'If he dies, he dies': Deontay Wilder channels his inner Ivan Drago ahead of Dominic Breazeale clash
WBC heavyweight champion of the world Deontay Wilder has evoked memories of legendary boxing movie Rocky IV by borrowing a quote from the movie's terrifying Russian boxer, Ivan Drago, ahead of his latest title defence.
Wilder is set to face fellow American Dominic Breazeale in New York this weekend as he bids to retain his WBC title and extend his unbeaten professional record to 41-0-1 following his controversial draw with Tyson Fury in his last outing.
Also on rt.com
Tyson Fury v Deontay Wilder: 5 things we learned from the heavyweight clash of the year
And with the bad blood simmering between the two Americans ahead of this weekend's big clash, Wilder has taken his trash talk to a dark place, by saying that he will have no qualms if he kills his opponent in the ring at the Barclays Center on Saturday night.
Speaking to USA Today Sports, Wilder said chillingly: "If he dies, he dies.
"This is boxing. This is not a gentleman's sport. This is a gladiator's sport. And with bad blood, we know I possess the power."
The bad blood comes as a result of an angry exchange of words between Breazeale and Wilder's brother at the host hotel in Birmingham, Alabama, following a 2017 event both boxers featured in.
It led to Breazeale allegedly suggesting that, but for the presence of his own family, he would kill Wilder's brother "and your entire family."
It resulted in Wilder finding Breazeale and engaging in an angry exchange with the fellow heavyweight. The verbal clash led to accusations of Wilder endangering Breazeale's wife and children, which did not sit well with the current WBC champion, who said Breazeale attempted to paint him as something he isn't.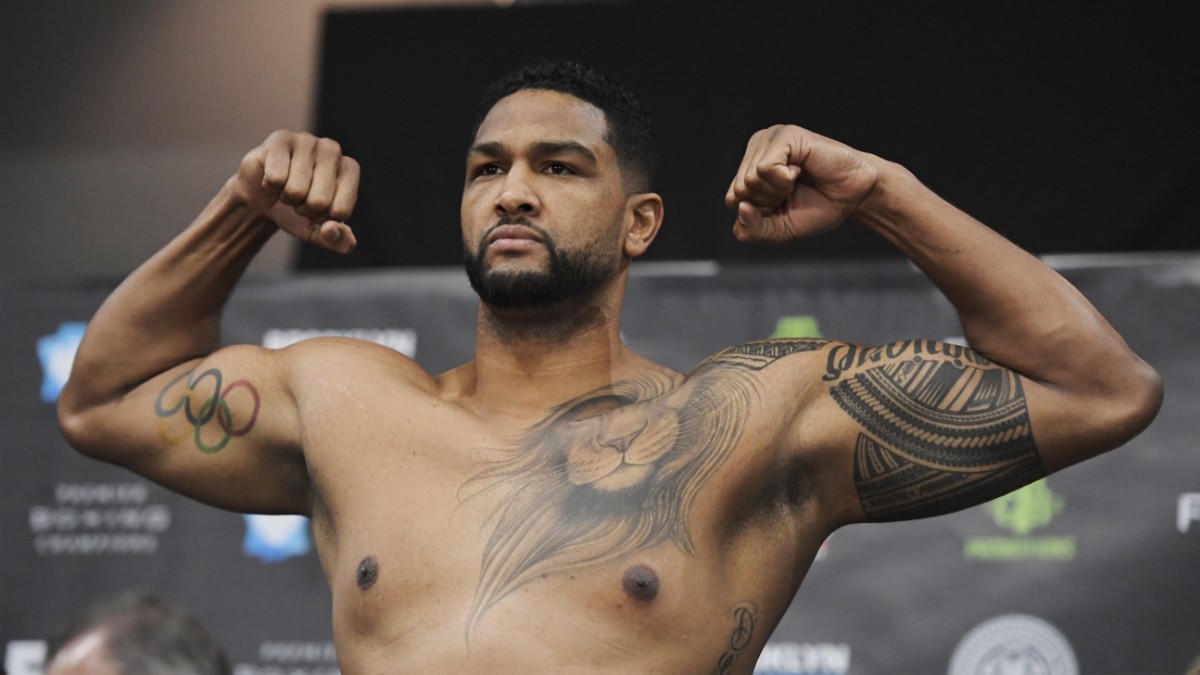 "The thing about it," he explained, "In America if you want to get people on your side, add women and children in there - and that's what he's tried to.
"Breazeale is an opportunist. He's one of these guys that will waste water or ice in your establishment or business and slip on it on purpose just to sue you. That's what type of person he is. For that reason, I got bad blood.
"And in boxing, you can be able to harm a man to the point of killing a man and get paid for it in the same night. If it happens, I'm not going to apologize. He's been asking for this all along."
And Wilder said he doesn't expect the fight on Saturday night to last long, with 'The Bronze Bomber' hinting at a quickfire, but brutal, finish.
"With the bad blood we've got, I don't see this fight going long," Wilder said.
"I'll be surprised if this fight goes past three rounds. I don't like this guy. I don't have no good intentions for him. I wish the worst on him."