'I was a top ball boy as well': Mourinho praises unlikely young hero in Liverpool win vs Barca
In addition to the Liverpool stars on the pitch in their rousing Champions League semi-final comeback against Barcelona, an unlikely hero emerged in the form of a quick-thinking young ball boy – who Jose Mourinho has now praised.
Jurgen Klopp's team booked their spot in an all-English final against Tottenham with an incredible 4-0 second leg win against Barcelona on Tuesday – with the all-important fourth goal coming in unusual circumstances.
With the scores level at 3-3 on aggregate after 79 minutes played, the home team won a corner on the right.
As the Barcelona players dawdled back into position in the box, a nearby ball boy sped into action, feeding the quickly ball to Liverpool full-back Trent Alexander-Arnold while the opposition had their backs turned.
After initially placing the ball down and moving away, Alexander-Arnold sighted striker Divock Origi unmarked in the box, doubling back instantly to whip the ball in, where the Belgian swept it into the net to send Liverpool into the final.
It was a moment of inspired improvisation by the players and the young ball boy, who was later named as Oakley Cannonier, a 14-year-old prospect at the club's academy.
It also emerged that one of the Liverpool coaching team, Carl Lancaster, had noticed that Barcelona tended to idle at set-pieces, eyeing an opportunity for a quick delivery that could catch them out.
The message was duly relayed in a presentation to the ball boys ahead of Tuesday night's game – and paid dividends.
READ MORE: 'It's something I don't like': Jose Mourinho on all-English Champions League final (VIDEO)
The moment was also not lost on Jose Mourinho, a man known for his own meticulous attention to detail in preparing his teams.
Speaking to RT on his show 'On the Touchline with Jose Mourinho', the two-time Champions League winner discussed the importance of what many might take as a minor role.
"There is one detail that some media got it. The ball boy," he said.
"I had a club where they never understood how important the ball boys are.
"You want a quick throw-in, the ball boy needs to know that you want a quick throw-in. The ball needs to arrive fast.
"The goalkicks, the tempo of the game, the ball boys can also play a part in a good structure," he added.
Mourinho also recalled his own ball boy days in his Portuguese homeland, and revealed he had applied his trademark studiousness to the role.
"I was a ball boy, a top ball boy… when I was a ball boy, I even knew where the players wanted the ball for a corner, so they didn't need to touch the ball…
"A real football club, every detail is very, very important.
"In this game, the kid, very intelligent, very bright.
"I don't know if he is an academy player or not, but the kid knew what he was going to do.
"Then [Trent] Alexander-Arnold, he read the situation fantastically well. Young kid, Champions League semi-final, tired, 80 minutes of football. He saw everything.
"And then of course, Origi, he could have put the ball over the bar, it's not easy, but he put it there [in the goal]."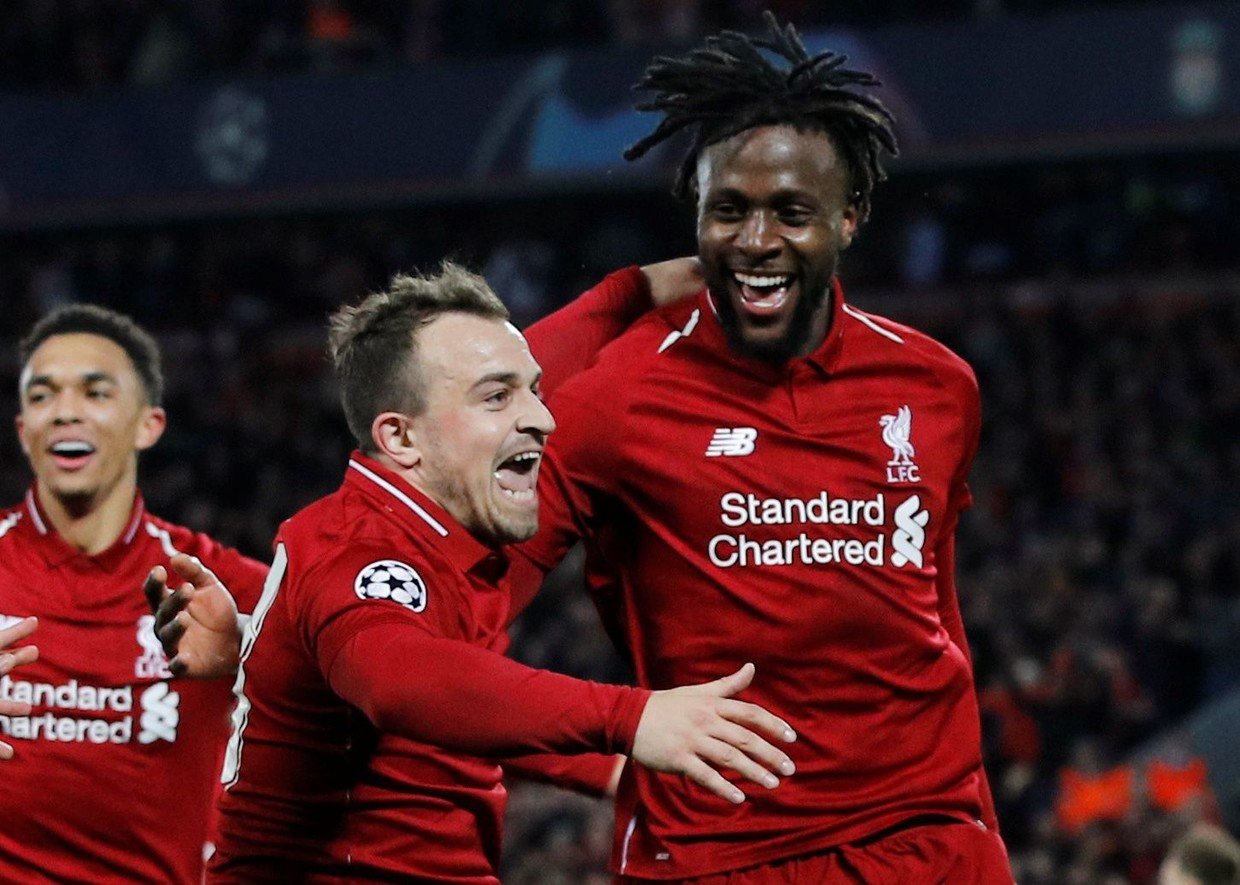 While heaping praise on Liverpool and manager Jurgen Klopp, Mourinho was equally withering in his criticism of Barcelona, saying, "mentally, physically, they collapsed"
"Anfield didn't surprise me, Jurgen [Klopp] didn't surprise me, the relationship of the team and the crowd, that empathy, didn't surprise me," Mourinho said.
"How can Barcelona be surprised with that is my question mark. You cannot win at Anfield without a very competitive spirit.
"You know that that is going to happen… it's almost impossible at Anfield that you are going to be dominant for 90 minutes.
"Barcelona went there, they waited, they conceded a goal, then were in control until the end of the first half, a hybrid control… but then in the second half, a second goal, and mentally, even physically, they collapsed," Mourinho said.
You can get all of Mourinho's thoughts on this week's incredible Champions League drama in the full episode of 'On the Touchline with Jose Mourinho' here:
You can share this story on social media: