Aussie rugby star APOLOGIZES after sharing 'I love Jesus' message at Easter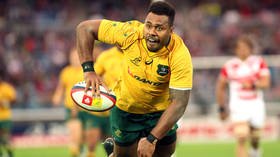 Australian rugby star Samu Kerevi has apologized for "offending " some fans after sharing an Easter message which quoted from the Bible, amid a backlash against Kerevi's international teammate Israel Folau over anti-gay comments.
Kerevi, who is captain of The Queensland Reds and has won more than 20 caps for the Wallabies, shared a message at Easter on his Instagram account which read: "For God so loved the world, that he gave his only begotten Son, that whosoever believeth in him should not perish, but have everlasting life. John 3:16."
"Thank You Jesus for dying on the cross for me. I love you Jesus," he added, alongside a picture of himself appearing for the Reds.
The post came amid a row involving Wallabies teammate Folau, who is facing the sack over a social media post earlier in April in which he said that "hell awaits" gay people.
READ MORE: Rugby Australia set to terminate Israel Folau contract after 'homophobic' rant controversy
Some fans questioned Kerevi's Easter post in light of the Folau controversy, with one writing: "I know a lot of gay kids and adults in our sport would love to hear a rugby leader like you say you love and respect them for who they are – are you willing to endorse that message?"
Another wrote: "I hope you don't support Israel's comments Samu."
Kerevi later took to Instagram Stories to apologize "to anyone that I have offended in giving praise to our God on a weekend that we take off to celebrate his Sacrifice for you and I."
After the bizarre apology, he later posted a message clarifying that he was "not apologizing for my faith in Jesus Christ my saviour."
"I do not feel obliged to apologise because of a situation happening right now to a brother of mine," he added, referring to Folau's case.
Kerevi has won considerable support from fans despite the initial criticism from some, while fellow Wallabies international and Queensland Reds teammate Taniela Tupou – known as 'The Tongan Thor' – wrote on Facebook: "Might as well sack me and all the other Pacific Islands rugby players around the world because we have the same Christian beliefs.
"I will never apologise for my faith and what I believe in, religion has got nothing to do with rugby anyways."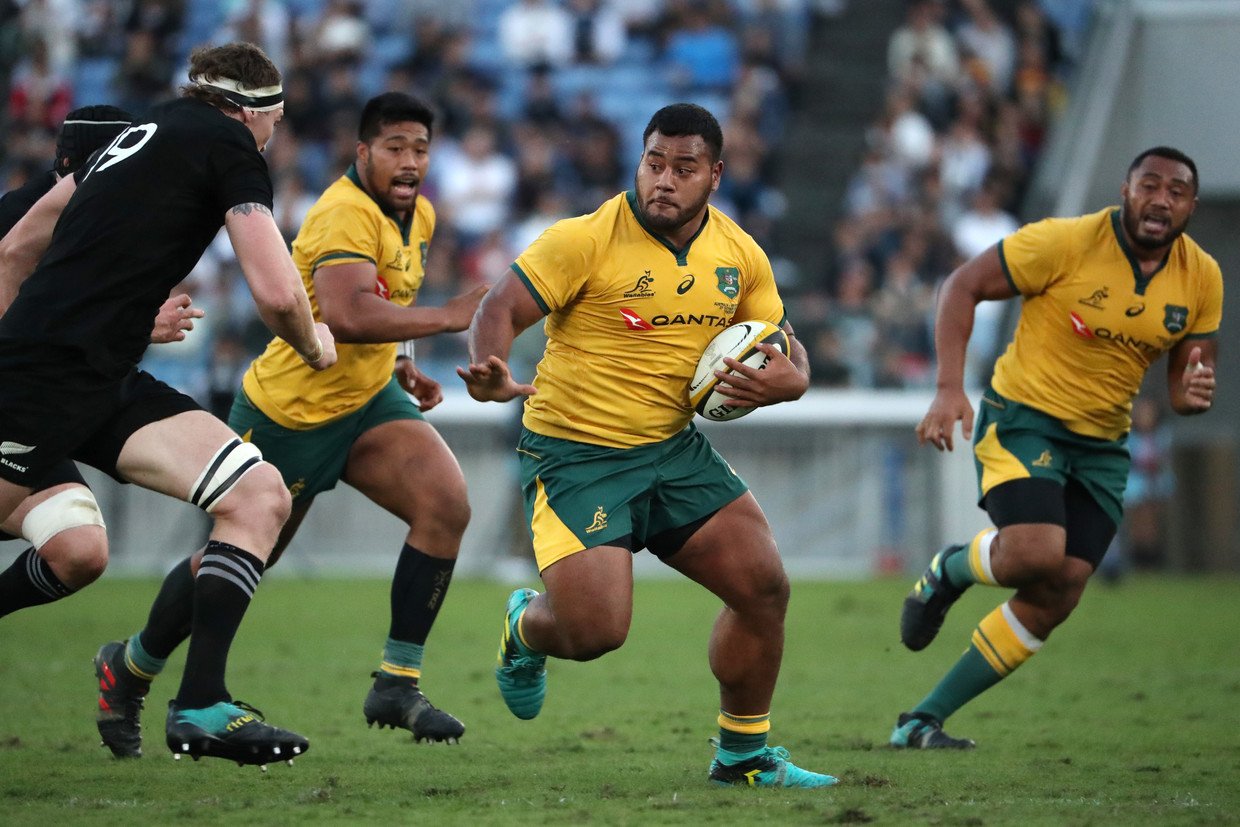 Folau, meanwhile, is set to learn his fate at a code of conduct hearing with a three-member Rugby Australia panel on May 4.
Also on rt.com
Date set for rugby star Folau's code of conduct hearing after anti-gay social media post
The star, capped 73 times by his country, faces the termination of his contract with both club and country, ahead of the World Cup in Japan later this year.
You can share this story on social media: