Doreen Seidel: Meet the Playboy model set to chase her dream in F1's new women's championship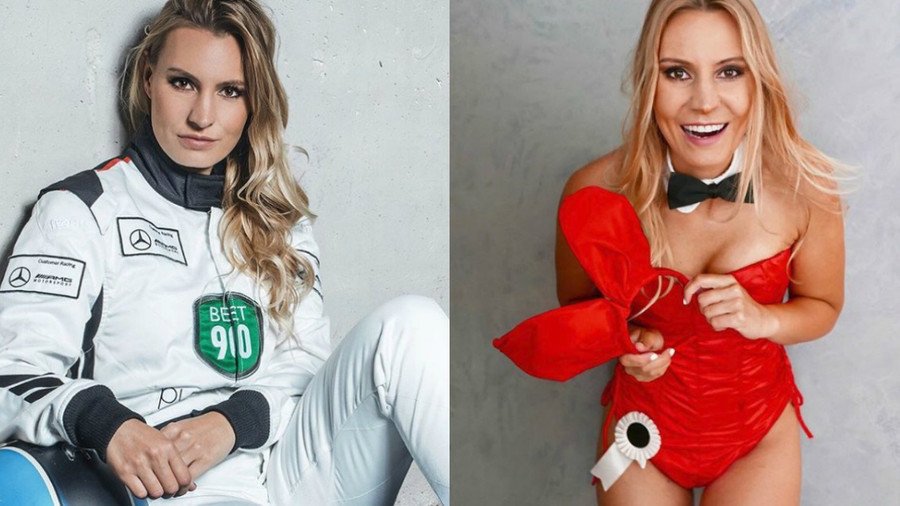 Formula 1's brand new racing series exclusively for female drivers is coming to the motorsport calendar in 2019, with a former Playboy model hoping to earn her place on the grid.
German driver Doreen Seidel is one of the 55 drivers selected on the provisional entry list for the championship's inaugural season, and the 33-year-old is hopeful of securing a drive with an impressive performance during the upcoming driver tests.
Seidel's pursuit of a drive in Formula 1's female offshoot series is a far cry from her previous profession as a Playboy model.
Seidel made her Playboy debut back in 2008 and was named Germany's Playboy Playmate of the Year in 2009.
Her time as a Playmate saw her fly around the world to attend a plethora of events to promote the Playboy brand, and developed a passion for racing cars.
That passion has seen her swap her heels for a crash helmet as she looks to forge a career in motorsport.
She first started competing back in 2011, driving with the iconic Playboy Bunny logo on her car, and started working as a race driving trainer three years later.
Seidel has already shown her ability behind the wheel, beating 12,000 men, including F1 and IndyCar legend Mario Andretti, IndyCar star Sebastian Bourdais, MotoX star Eli Tomac and former MotoGP ace Randy de Puniet to finish third-fastest in the Michelin Time Trial World Challenge.
And now the 33-year-old is looking to make a name for herself in the high-profile W-Series championship.
The championship was devised to help give a platform for female racers to compete on a world stage, but the series has come in for criticism from some quarters, with the championship accused of further cementing the segregation between men and women in motorsport.
But for Seidel, it is a golden opportunity to pursue her dream, as she explained via a post on her Instagram account.
"So excited to be part of the @wseriesracing and meet all the other qualifiers end of January for the final selection. Let's do this," she wrote.
Seidel and her fellow hopefuls will take part in test as they drive the 2019 Tatuus T-318 race car that will be used in the series, with the best drivers earning a spot on the grid.
If she's successful, Seidel will compete in the inaugural championship in 2019, which is expected to get underway at Hockenheim in Germany in May.
You can share this story on social media: