'Bunch of louts': Chairs, bottles and fists fly as brawl breaks out at kickboxing event (VIDEO)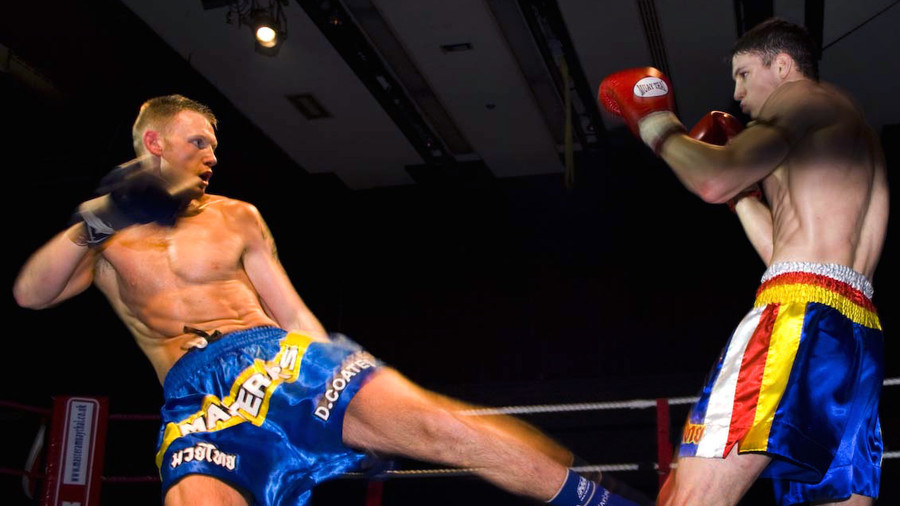 An Irish kickboxing event was abandoned after violence, which was supposed to be confined to the ring, erupted amongst the crowd. Chairs, bottles and other projectiles were thrown indiscriminately across the function room.
The 'Fight Night' kickboxing competition was several fights in at the Oakwood hotel in Shannon, on the west coast of Ireland on Saturday night, when all hell broke loose between gangs of spectators. Shocking footage of the violence was shared online which shows men and women brawling as young children look on in horror.
One man is caught on camera knocking another man to the ground with a sickening sucker punch. Hotel staff managed to pull down the shutters and take shelter behind the bar as the brawl intensified.
The event was called off and an evacuation order announced over the speakers at 11pm. Multiple units from Shannon and Ennis police stations responded to the incident, though no arrests were made.
"There were no arrests on the night but the investigation is ongoing. We are looking at CCTV and other footage of this incident as part of this investigation," a police spokesman said, as cited by the Irish Mirror.
READ MORE: College basketball player suspended for flooring rival with brutal elbow (VIDEO)
One male attendee was hospitalized for concussion following the melee.
"I'm absolutely disgusted with what happened," local councillor Mike McKee said. "Unfortunately, I'm led to believe, people from outside Shannon caused this mayhem towards the end of the evening and there cannot be any excuses for this despicable behaviour from a bunch of louts who didn't give a toss about the effect this might have on the young supporters of the club who had to witness this."
Think your friends would be interested? Share this story!