'Tony Bellew died tonight': Brilliant Oleksandr Usyk defends crown, stops Bellew in the 8th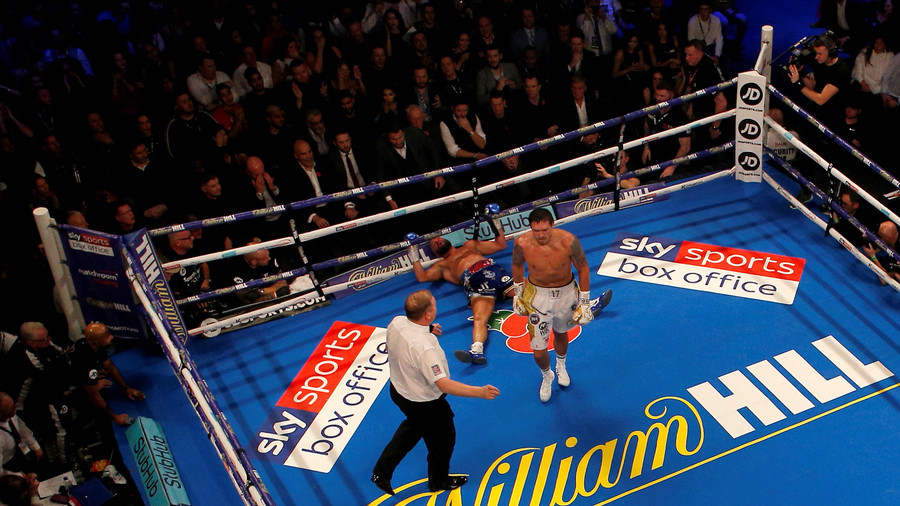 Oleksandr Usyk took another step towards pound-for-pound greatness on Saturday by becoming just the second man to ever defeat Tony Bellew inside the distance in front of a raucous Manchester crowd.
The Ukrainian, the first man since Evander Holyfield to unify all four major titles in the cruiserweight division, started slowly with Bellew finding success early. Usyk's class would soon tell, though, as he seized momentum from a weary Bellew in the seventh.
READ MORE: Oleksandr Usyk chasing Anthony Joshua showdown, says promoter
It was a signal of the beginning of the end. In the eighth round, Usyk's pace was clearly troubling Bellew and he was starting to become a more stationary target. The champion connected with a left to the chin which staggered Bellew. A right followed before a thunderous left hook sent Bellew sprawling to the canvas, ending the bout and underscoring Usyk's status as one of the sport's finest practitioners.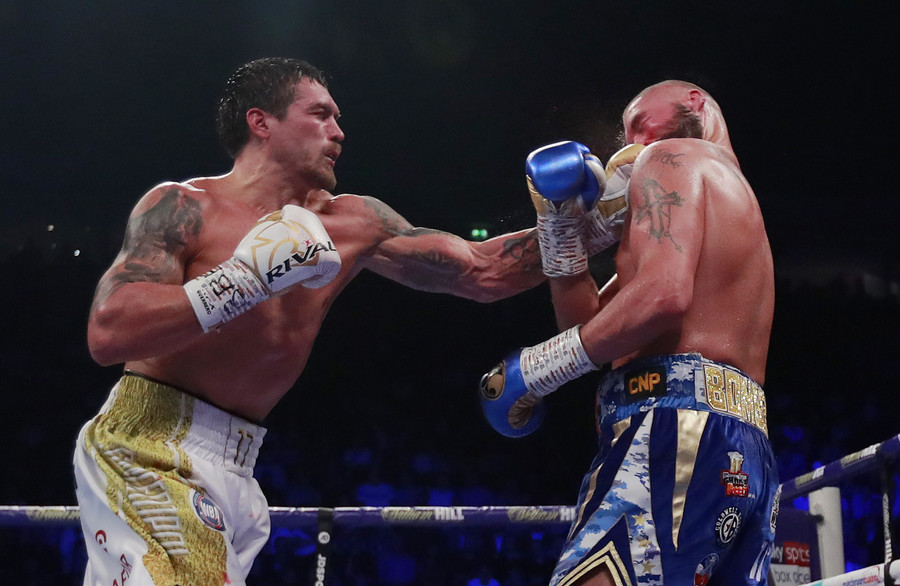 Bellew, who had been ahead on two of three scorecards before the finish, announced his retirement following the defeat.
"It's definitely over, you'll not see me in a ring again," he said in the post-fight press conference.
"Now I just want to be normal, so please leave me alone. No one who knows me calls me Tony, I've always been Anthony to them. Tony Bellew exists for these cameras really. Tony Bellew died tonight, it's Anthony that's left."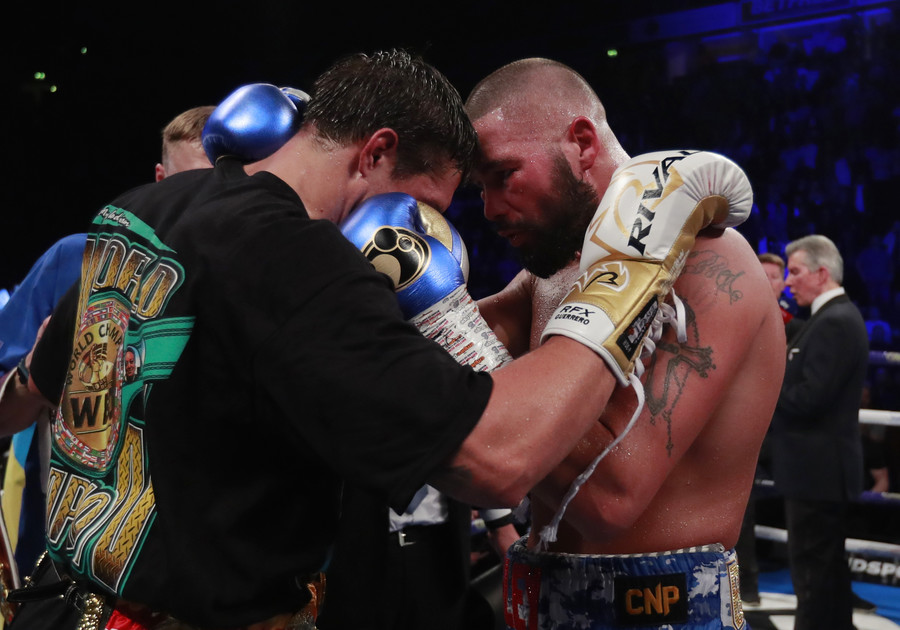 "I have won. I sit here as a loser, heartbroken, but I have won in life. When I was expelled in school, I had nothing, with nowhere to go. Now my family are millionaires. I never dreamed this would be possible.
"No excuses, I won't make any," he added. "I lost to the best fighter I have ever faced. I am not weight drained. He was awkward, intelligent. He fell for my traps a few times. But ultimately he got me."
I tried my best and gave it everything I had! You my friend @usykaa are a great champion and the best fighter I have ever faced. You beat me fair and square.. I only wish you well going forward and thank you for the opportunity. 👊

— Tony Bellew (@TonyBellew) November 11, 2018
Usyk, the 2012 Olympic gold medalist is now undefeated through 16 professional bouts and will undoubtedly be linked with a move to heavyweight to challenge whoever comes out on top when the smoke clears surrounding Anthony Joshua and his presumed clash with the winner of next month's Tyson Fury vs. Deontay Wilder world title bout.
READ MORE: 'Sportswashing' - Man City owners accused of using club to 'clean up UAE's tarnished image'
However, Usyk says it is "too early" to set such targets but if his career keeps to its current trajectory, expect those calls to grow louder.
Usyk kept his discipline after falling behind in the first few rounds. Constantly on the front foot and the pressure worked. Absolute credit to Tony on tonight and what he's done in his career. Commiserations @TonyBellew & congratulations @usykaa. Great fight!

— Carl Frampton MBE (@RealCFrampton) November 10, 2018
Oleksandr Usyk is a beast, fair play to @TonyBellew for fighting the best in the division and gambling for all the marbles in his last fight, congratulations on a fantastic career, now go sail off into the sunset champ #UsykBellew

— Michael Conlan (@mickconlan11) November 11, 2018