'Scrub up well, don't they?' English FA faces sexism claims over women's team tweet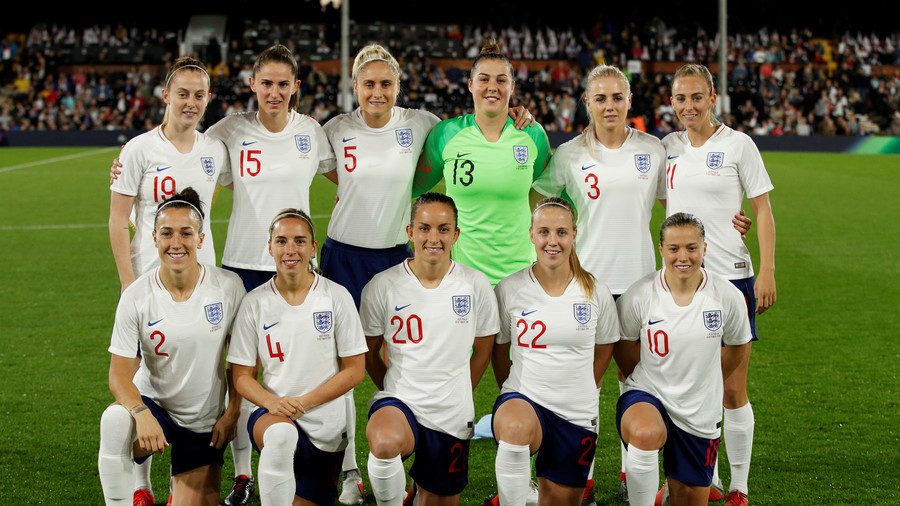 The English Football Association has been accused of sexism after posting a picture of the national women's team, the Lionesses, before their game with Australia along with the caption "scrub up well, don't they?"
The official Lionesses account tweeted the picture of the team before their 1-1 draw with the Australians at Craven Cottage in London on Tuesday.
The accompanying caption has drawn scorn from social media users, with some asking whether the FA was making a "kitchen joke" and others questioning what the team's appearance had to do with football.
Others said that the caption would not have accompanied a picture of the men's team, and questioned whether the team's Twitter account was run by a man.
Seriously? When did you last see that written next to men's pre-match photo? 🙄#sigh

— Joanne Legge (@leggielive) October 9, 2018
Its good the focus is on womens football but do they ever say the mens team "scrub up well", no because theres no need or relevenace to the football is there?

— Mike (@evertonfc_L4) October 10, 2018
Sure - these women are professional athletes that train tirelessly to perform at the top of their game. But let's not celebrate their achievements. Let's point out their appearance, as clearly that's how we value their worth 🙄

— Kayleigh Wright (@KayleighJaydeW) October 9, 2018
Others dismissed the criticism as confected outrage, claiming there was nothing sexist in the phrase.
To all you absolute jokers of a PC brigade - there is nothing sexist in this post whatsoever! In fact, only today, someone at work said the same thing to me as I was wearing a waist coat with my suit! This phrase does not have anything to do with the kitchen... Know your history!

— Jon Garnett-Smith (@TweetingCynical) October 10, 2018
In the game itself, Phil Neville's team were held to a draw when Clare Polkinghorne's late goal cancelled out Fran Kirby's first-half opener.