Top MMA troll Colby Covington calls Khabib 'filthy animal' and 'sheep shagger'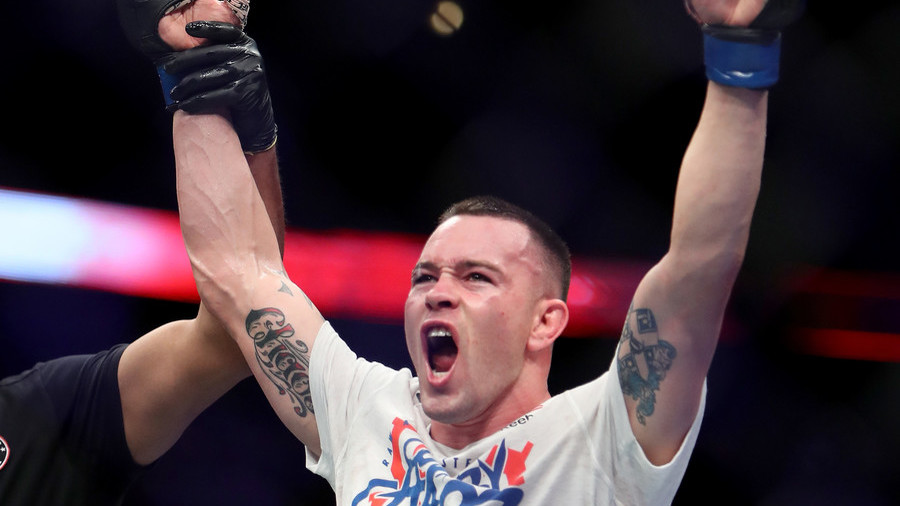 Having already crossed line between banter and racism by referring to Khabib as Kabob, UFC welterweight Colby Covington lost all verbal inhibitions in the wake of the Russian's post-fight brawl with Conor McGregor's entourage.
"Khabib is a filthy animal Way to set the sport back 20 years you stupid sheep f*****," tweeted Colby Covington to an audience that was part outraged, part exhausted by his unending stream of insults.
The tweet was a blunter reprise of a witticism Covington debuted just hours earlier.
In the past fortnight alone, Covington, who was forced to pull out of UFC228 last month due to nasal surgery, called Jon Jones a "f*cking assclown," injured rival Tyron Woodley a "brittle b****" as well as launching a surprisingly fierce attack on outgoing Captain America actor Chris Evans ("Hey Captain Soy Boy, quit the crying and shut your slimy liberal mouth before I shut it for you.")
READ MORE: 'McGregor talked about my religion, my father… what about that s***?' – Khabib on UFC 229 brawl
To be fair to the Trump-loving 30-year-old, he is an equal-opportunities offender, and called Conor McGregor a "coked up little leprechaun who's getting a little soft" in advance of his loss in Las Vegas.
If you like this story, share it with a friend!
You can share this story on social media: