From fore to sore: Golfer has thumb bitten off after course brawl turns vicious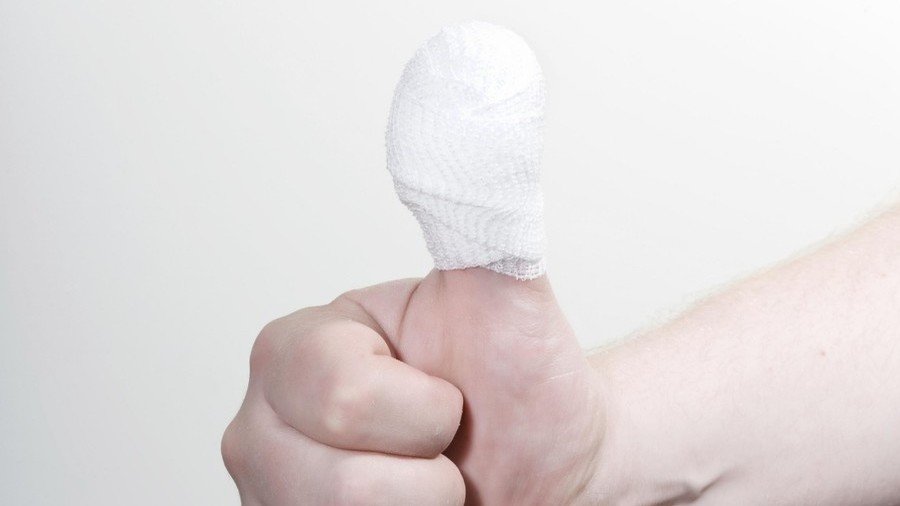 A golfer in Massachusetts has been arrested on a charge of 'mayhem' after biting a fellow player's thumb off down to the knuckle, according to local media.
The barbaric incident took place at Southers Marsh Golf Club, Plymouth, Massachusetts, on Friday evening after an alleged altercation between two sets of golfers, reports local TV station WCVB TV.
READ MORE: 'So much blood': Angry golfer leaves spectator with 6 head stitches after 'freakish' accident
Plymouth police said that they found one man with a 'bite injury to the hand' upon arrival at the course, Boston25 reports.
The alleged biter, a 47-year old-man, was arrested and taken into custody, where he faces the charge of mayhem. The victim was taken to a local hospital.
READ MORE: Italian ultras want 'women, wives & girlfriends' banned from stadium's 'sacred space'
Police have not released the identity of the victim and it is unclear whether they have been discharged from hospital.
Predictably, some Twitter users saw the opportunity to make a number of jokes related to the grisly injury.
What's the rule of thumb on that? Penalty stroke or just knuckle through?

— Todd R. Stokes (@ToddRStokes) August 18, 2018
Now he only has FORE fingers. I'll see myself out now.

— Patrick (@PDub_72) August 20, 2018
So he now has a handicap when he golfs. Right?

— Sharon Patterson (@sharoncloyes) August 18, 2018
Under Massachusetts law, the charge of mayhem indicates 'malicious intent to maim or disfigure' and can carry a charge of up to 20 years in prison.
You can share this story on social media: