Austrian football club apologizes after linesman hit in the head during Europa League match (PHOTOS)
Published time: 10 Aug, 2018 12:50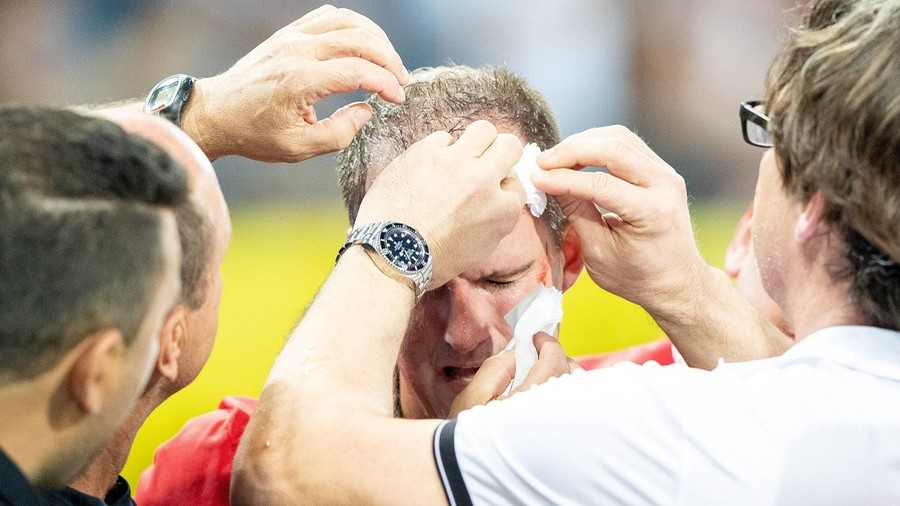 Austrian football club Sturm Graz has apologized following an incident during a Europa League match when a fan hurled a glass cup from the stands, hitting an assistant referee in the head.
In an official statement published on the club's website, the fan's behavior was called "unacceptable."
READ MORE: Russian officials investigating 'attack' on journalists by Greek football fans
"The behavior of a fan in today's UEFA Europa League game is by no means acceptable. This damages the reputation of football and us as a club. We always try to see football as a positive celebration and to tackle these things [hooliganism]. Fair play is our top priority. We are sorry that today we have disappointed many football fans," the statement reads.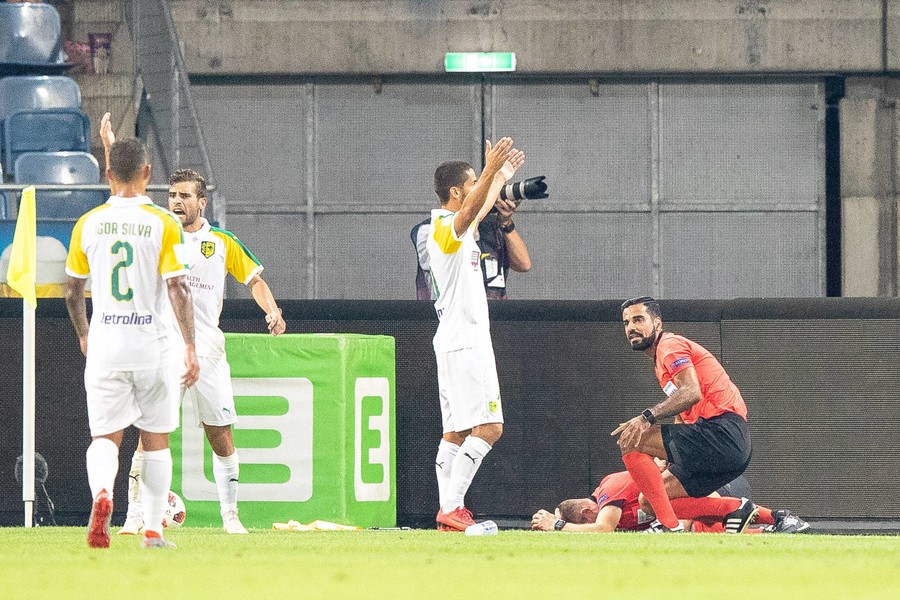 Team officials wished a speedy recovery to the linesman and confirmed that the culprit was caught.
"The cup launcher was caught. The possible punishments are examined and will be implemented in accordance with recourse claims. The FC Puntigamer Sturm Graz wishes the linesman all the best and speedy recovery."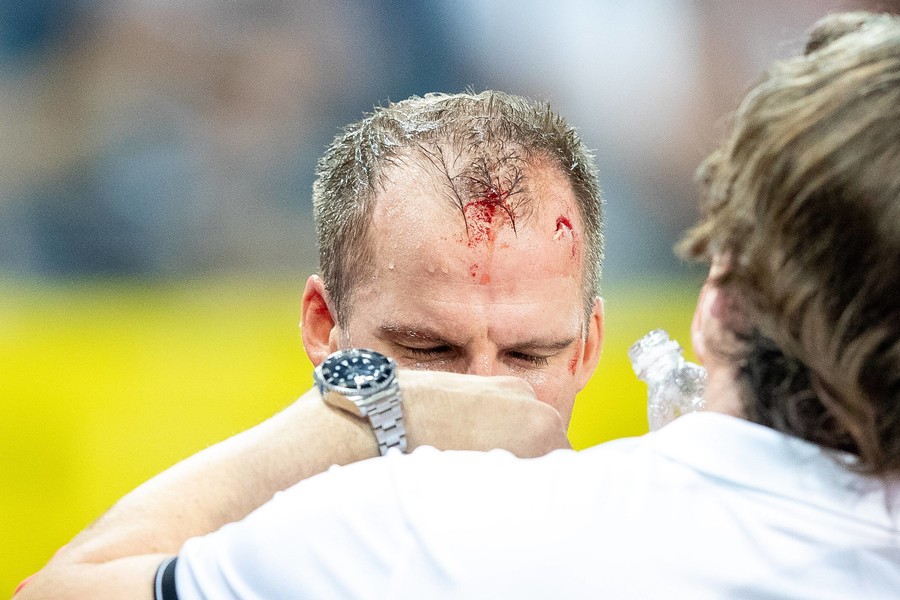 The Austrian side was trailing 2-0 to Cypriot team AEK Larnaca when the game was stopped following the attack on Swedish match official Fredrik Klyver, who was seen lying on the ground and holding his bleeding head.
The linesman was reportedly taken to the hospital and required stitches for the wound.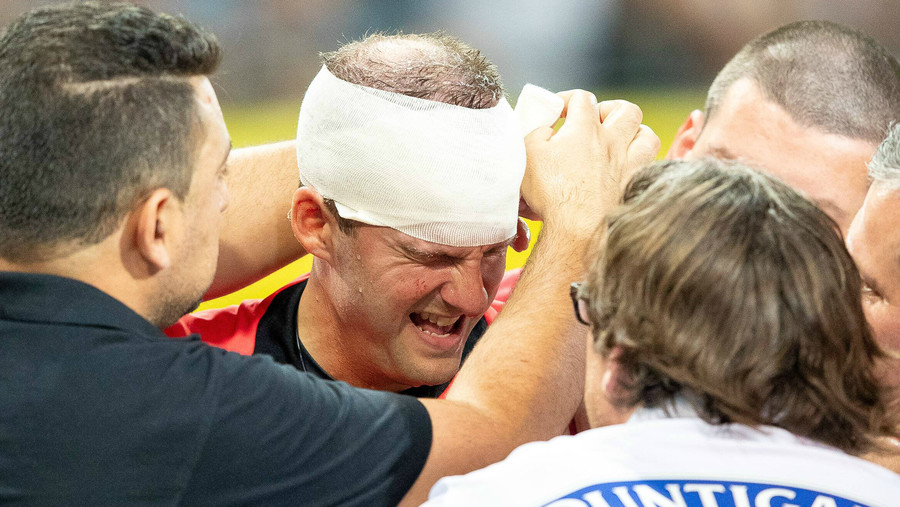 Following a 40-minute break, the game was resumed with a reserve referee replacing the injured Swedish linesman.
No sanctions have been announced by UEFA so far, but the incident will likely trigger consequences including fines and bans from attending games for fans.