North Carolina football players suspended for selling Nike Air Jordan team-issued shoes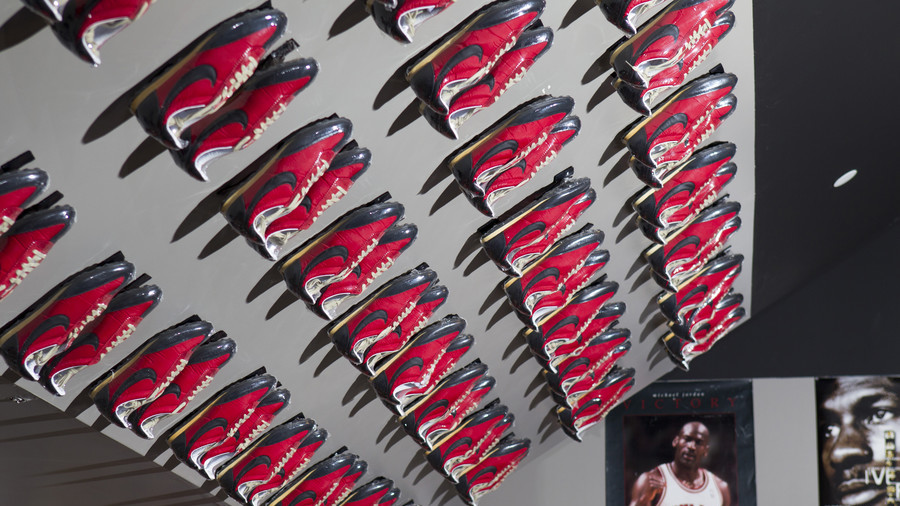 Thirteen North Carolina football players will be suspended for one up to four games this coming season after it emerged they had sold special-edition Nike shoes given to them by the university.
The group violated National Collegiate Athletic Association (NCAA) rules which forbid players from profiting from their careers.
READ MORE: Over 100 former Ohio students allege sexual abuse by ex-team doctor
Nine out of the 13 penalized players received four-game suspensions as part of the punishment imposed by the university. Two others will be forced to miss two games, while two more will be sidelined for one match.
"I am certainly upset by our players' actions and how their choices reflect on them, our program, and the university," UNC coach Larry Fedora said in a statement. "These young men knew the rules and are being held responsible for the poor choices they have made."
The suspensions impacted at least one major player, sophomore quarterback Chazz Surratt, who was the team leader last season in passing yards and completion percentage.
Defensive end Malik Carney, who was among those suspended, admitted guilt and said he had "made a wrong decision."
READ MORE: Nassar's ex-boss allegedly paid students for nude medical exams
"In the moment like that, you're not really thinking about the consequences," he said. "Like as a kid, when your mom tells you, 'Don't touch the iron because it's hot,' you don't really think that it's hot. You just do it. It's something you don't really think about in the moment. And I made a wrong decision."
According to the investigation conducted by the university, the players ultimately sold the shoes to a retailer or to a teammate, with three of those purchases amounting to $2,500. One player, whose name remains disclosed, bought shoes from seven teammates for a total sum of $6,150.
You can share this story on social media: