Qatar accused of sabotage campaign with ex-CIA agents to secure World Cup hosting rights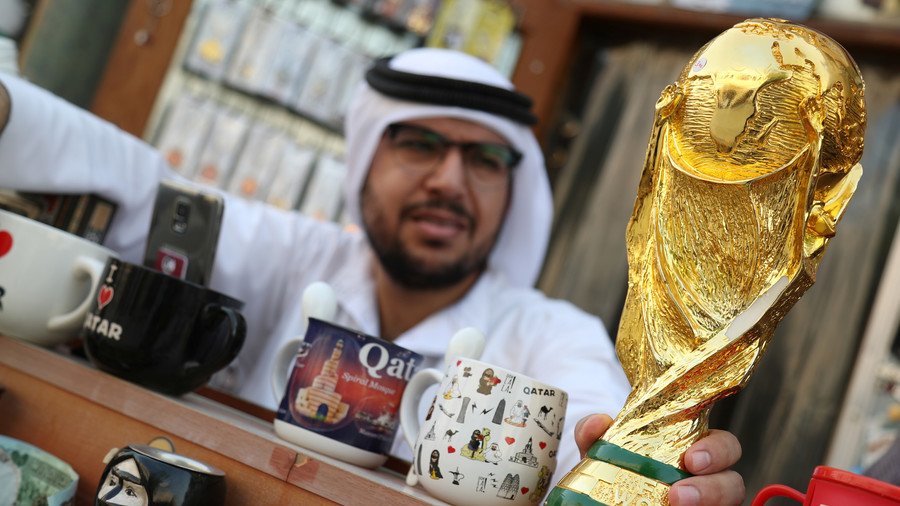 The World Cup 2022 hosts Qatar engaged in a secret smear campaign involving former CIA agents to undermine the bids of competing nations Australia and the United States, according to The Sunday Times.
The British newspaper says that it has obtained documents which show that Qatar, the first Arab country to ever host the World Cup, secured the services of a US-based PR firm, as well as the former agents, with the aim of provoking a negative public reaction to the rival bids.
The alleged goal of the campaign was to create a narrative that the bids, also including those of South Korea and Japan, were not being adequately supported domestically. Qatar was awarded the tournament in 2010.
The Qatari tournament organizers have rejected the claims which, if true, would contravene FIFA's bidding rules, which forbid "any written or oral statements of any kind, whether adverse or otherwise, about the bids or candidatures of any other member association."
READ MORE: Deceased Venezuelan footballer given final send-off by grieving teammates (VIDEO)
The report contains several allegations, including paying a US academic to write a detailed report on the negative financial repercussions of hosting a World Cup, and lobbying US Congressmen to suggest that the bid money would be better spent on high school sports.
FIFA has completed a two-year inquiry into corruption related to Qatar's World Cup bid, after which they were cleared, but these documents were not available during that process, per the BBC.
Qatar's Supreme Committee for Delivery and Legacy said in a statement that it "rejects each and every allegation put forward by the Sunday Times."
READ MORE: Putin awards prestigious 'Order of Alexander Nevsky' to World Cup coach Cherchesov
"We have been thoroughly investigated and have been forthcoming with all information related to our bid, including the official investigation led by US attorney Michael Garcia," it said. "We have strictly adhered to all FIFA's rules and regulations for the 2018/2022 World Cup bidding process."
A FIFA statement reiterated that no wrongdoing was found in their two-year corruption inquiry.
You can share this story on social media: