Croatia striker Nikola Kalinic refuses World Cup medal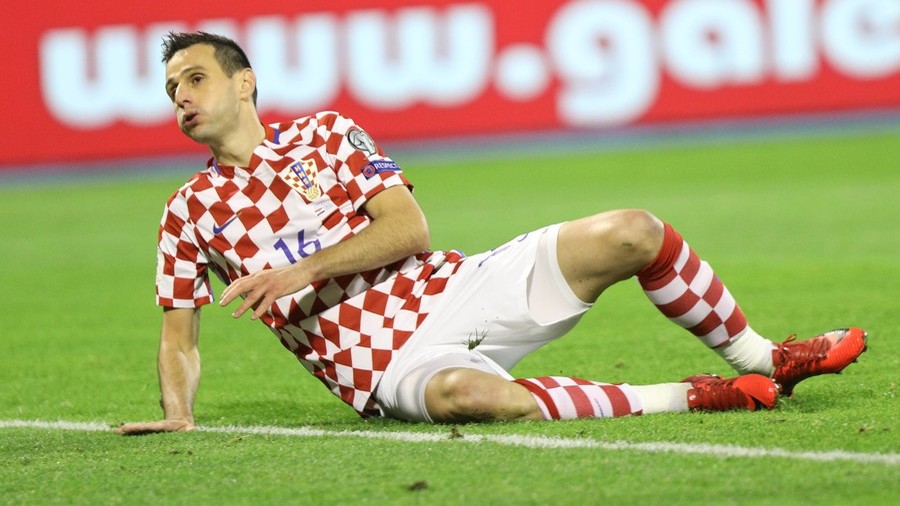 Croatian striker Nikola Kalinic has rejected a World Cup silver medal after he was removed from the squad during the group stage of his team's campaign in Russia.
Kalinic was sent home by Croatia boss Zlatko Dalic following the team's opening group stage win against Nigeria, when the striker refused to come on as a substitute.
The AC Milan forward, 30, said he had a back injury and was unable to play, although that did not go down well with the team's management and medical staff, and the forward was removed from the 23-man squad.
Croatia coach Dalic said at the time that "I have calmly accepted that, and since I need my players fit and ready to play, I have made this decision."
The Croatians went on a historic run in which they reached the final for the first time, where they lost to France 4-2.
Despite not featuring in the team's campaign, Kalinic was still entitled to claim a runners-up prize as part of the original squad that set out for Russia.
However, the veteran forward has rejected the medal, saying: "Thanks for the medal, but I did not play a single minute in Russia," the Independent reports, citing Croatian media.
READ MORE: Croatia team given heroes' welcome on return to Zagreb after historic World Cup run (VIDEO)
The Croatian team were received as heroes on their return home, with thousands turning out to welcome the players back to Zagreb.