'He was unique': Russian star Sotnikova pays tribute to Ten after Kazakh skater killed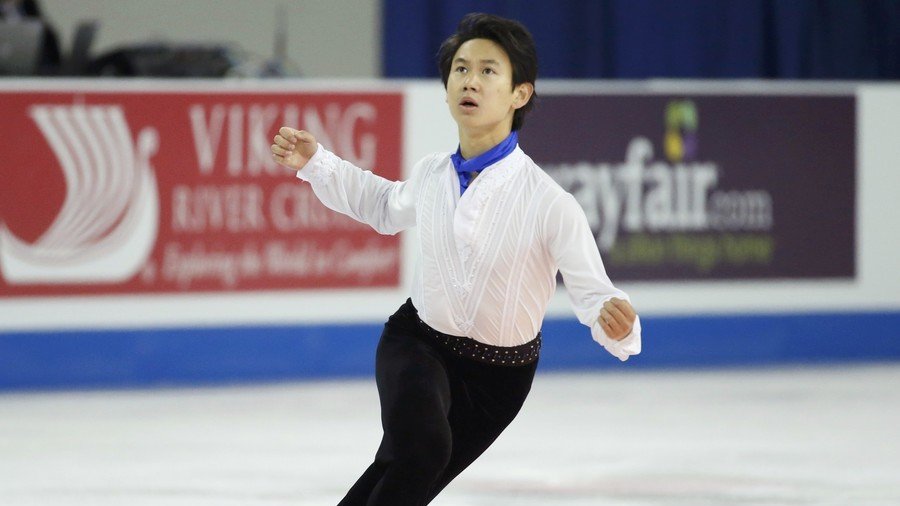 Tributes have poured in for Kazakh figure skater Denis Ten after the news he had been stabbed to death in Almaty. Among those to offer their condolences was Russian Sochi 2014 gold medalist Adelina Sotnikova.
Ten died of stab wounds on Thursday after reportedly being involved in a confrontation with two men who had been attempting to steal the mirrors from his car.
READ MORE: Olympic figure skater Ten dies after knife attack in Kazakhstan
The 25-year-old skater, who won the bronze medal at the Sochi Winter Games in 2014, died in Almaty's Central Clinical Hospital after doctors were unable to resuscitate him.
Sotnikova, who claimed gold in the ladies' singles even in Sochi, paid a heartfelt tribute on Instagram to a skater she had known personally.
"I'm speechless after this news… I have no words… I skated with this person! I know a lot about him! He was such a workaholic, he studied everything. All sportsmen who love sport must learn from him… he was unique!"
Ten was the first figure-skater from Kazakhstan to win an Olympic medal. Tributes also poured in from elsewhere in the world of skating, including from two-time US Olympian Jonny Weir and Canadian double Olympic champion Scott Moir.
The International Skating Union (ISU) also paid tribute to Ten, issuing a statement in which it said it was "deeply saddened" by the news.
READ MORE: ISU expresses condolences to family of killed Kazakh figure skater Denis Ten
The International Olympic Committee also offered its condolences, with president Thomas Bach saying Ten had been "a great athlete and a great ambassador for his sport."
The Russian Figure Skating Federation sent its condolences to Ten's family, with president Aleksandr Gorshkov saying: "We will always remember Denis as an intelligent, talented, creative and very kind person. Rest in peace."
You can share this story on social media: