Aircraft carrying Peruvian World Cup fans to Moscow fills with smoke in mid-air (VIDEO)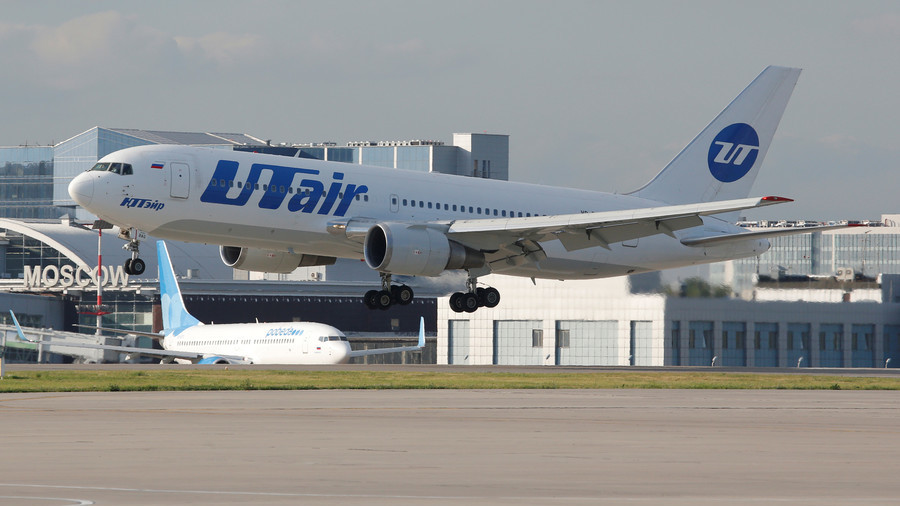 An aircraft carrying at least 70 Peruvian FIFA World Cup fans to Moscow was filled with smoke after a turbine reportedly caught fire in mid-air. A video online shows passengers panicking and smoke visible inside the cabin.
The incident took place on a Utair flight from the city of Ekaterinburg in the Urals to the Russian capital on Friday afternoon, Peruvian RPP broadcaster, which initially broke the story, reported. No one was injured in the incident.
The jet, transporting und 70 Peruvian World Cup fans, filled with smoke just minutes before making a stop at the Siberian city of Tyumen. According to RPP, a loud pop was heard on board the plane. Later reports indicated that one of the aircraft's turbines had caught fire en route to landing.
ATENCIÓN! Avión de Ekaterimburgo a Moscú tuvo que aterrizar de emergencia en Tumi porque estalló uno de los motores. Hay 98% de peruanos en el vuelo. NO HAY VÍCTIMAS. Pero están varados en Tumi esperando reconexión. pic.twitter.com/GRIslMMZnM

— David Hidalgo J. (@DavidsCreator) June 22, 2018
Utair and Russia's Federal Air Transport Agency confirmed the incident but denied reports about fire and stressed that there was never any danger to the passengers. The airline said the smoke in the cabin was caused by an engine malfunction. "The smoke briefly entered the air conditioning system, then the system cleared the air," Utair said.
Think your friends would be interested? Share this story!
You can share this story on social media: