'Alex Ferguson knew how to get the best out of me' - Giggs on Fergie's influence on coaching career
Published time: 9 Jun, 2018 09:58
Edited time: 9 Jun, 2018 10:06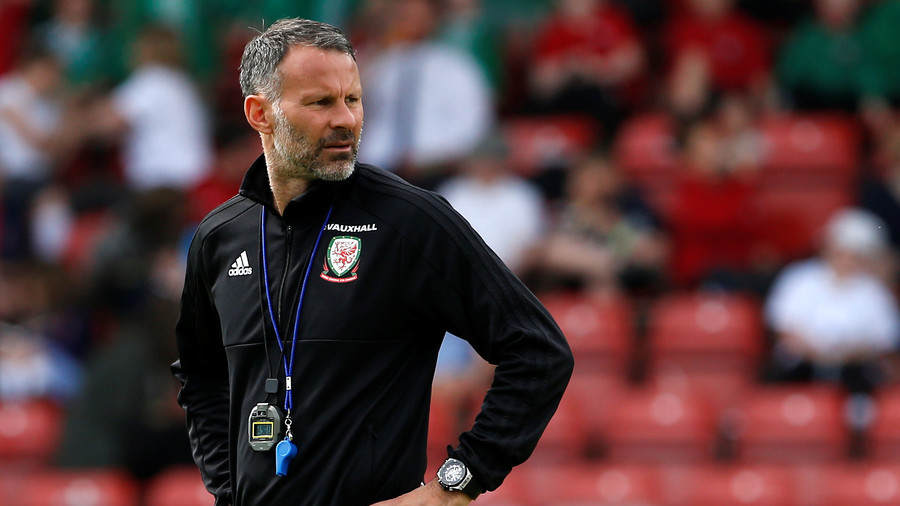 Often considered one of the best players to never have the opportunity to play at a World Cup, Ryan Giggs has made the move into management and is banking on his 25-year association with Sir Alex Ferguson to help ease him in.
It is something of a shame that Giggs, the prodigiously talented Welshman who presided over Manchester United's left wing for more than two decades, never appeared at football's highest table but, now installed as head coach of his national team, Giggs hopes to provide the impetus to takes Wales to their first World Cup since 1958.
A large part of Giggs' managerial style comes directly from the influence that Ferguson had over the entirety of his playing career, something he says he will draw influence from as he shapes his own coaching philosophy.
"Obviously he was the biggest influence on my career," Giggs says of Ferguson to RT's The Stan Collymore Show. "I met him when I was 13, I was still playing for him when I was 39. From boy to man, an influence on and off the pitch and someone who knew how to get the best out of me.
"He was obviously brilliant for me and for my career. He gave me a chance in the first team at 17 and he was able to get the best out of me until I was 39, 40, so an amazing manager but not only that, an amazing person.
Several of those who played under Ferguson in Manchester have moved on to management, with Giggs being the most recent alumnus to trade his boots for a sheepskin coat and an icy stare from the sidelines and, as Giggs puts it, it was the little things which set Ferguson apart from his contemporaries.
"I think it's only natural working so closely with him, him being in my opinion the greatest manager who's ever lived," Giggs said. "I think his man management was the one thing I would take out of it, because he handled everyone differently. He knew that everyone was a little bit different. He knew what made people tick.
"Someone maybe needed shouting at. Someone maybe needed an arm around their shoulder. Someone needed games, someone maybe needed resting. That is something that I will try and take into my own management style. But also, like he says to me, you know you have to be your own man as well. Take bits from what you learned from your career but ultimately you have to do it your own way."
Ferguson gave Giggs his opportunity in the first team at just 17-years-old and would continue to promote youth players like David Beckham, Gary Neville and Paul Scholes throughout his tenure in Manchester but Giggs says that it isn't just Ferguson's coaching but his understanding of how to mould a group of players into a cohesive unit which was the foundation of his success.
With Gareth Bale well and truly taking over the mantle from Giggs in the Welsh attack, the new manager remains confident that the future is bright for Welsh football. While they were disappointed not to qualify for Russia 2018, Giggs takes heart from their impressive showing at the European Championships two summers ago.
"When I was involved I nearly qualified for a World Cup in '94," he explains. "Also the Euros in the early millennium. After both of those years we were nowhere near at the next campaign. The fact that we got to the Euros but we were still competing in the next campaign for the World Cup I think is a plus."
As for the tournament itself, Giggs says that he is excited to see how this generation's crop of world-class players handle the tournament.
READ MORE: 'The recognition for what we have done here is tremendous' - Juan Pablo Angel on Colombian football
"I'm quite interested to see how Belgium and France will do. I think probably they're the two squads with the most talented individuals.
"I think we've seen some exciting football this year in the Premier League and I hope to see it in the World Cup. I think all the best players recognize all the best players; Messi, Ronaldo, Neymar, Salah this year, you've got Sterling, Rashford. These are all players who like to beat defenders and make things happen. That's what you want to see as a fan."