NBA champions won't be invited to the White House, Trump says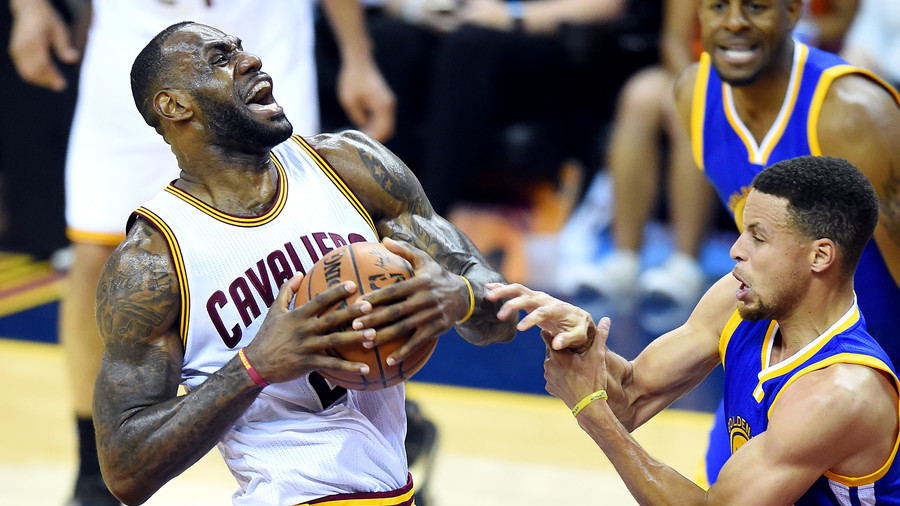 Following critical remarks from players of both teams competing in the NBA finals, Donald Trump says he "doesn't want" the victorious team coming to the White House to celebrate their victory.
US President Donald Trump's war of words with several high-profile American sports stars continued on Friday, after he announced during an impromptu press conference that the winners of the NBA championship game between the Golden State Warriors and Cleveland Cavaliers will not be welcome in his administration's White House.
READ MORE: 'Whoever wins this series won't be going' – NBA rivals unite to turn down Trump White House invite
This follows Trump revoking an invitation to the NFL champion Philadelphia Eagles team earlier this week, which was also due to criticism from some high-profile players from the Eagles and elsewhere in the NFL.
"It's typical of him," Cavaliers star Lebron James said of Trump withdrawing the Eagles' invitation. "I'm not surprised. Typical of him."
These comments were echoed by Steph Curry of the Warriors, who went on record as agreeing with his rival.
These comments were likely to have been the impetus for Trump's announcement on Friday, when he said: "I didn't invite LeBron James, and I didn't invite Steph Curry. We're not going to invite either team."
However, as of now, at least Stanley Cup champions the Washington Capitals appear on track for an invite to 1600 Pennsylvania Avenue.
"If they want to be here, it's the greatest place on Earth. I'm here. If they don't want to be here, I don't want them," Trump said.
Game 4 of the best of 7 game series takes place on Friday. The Warriors currently lead 3-0.
You can share this story on social media: