Stanislav Pozdnyakov elected new head of Russian Olympic Committee
Published time: 29 May, 2018 16:33
Edited time: 30 May, 2018 09:12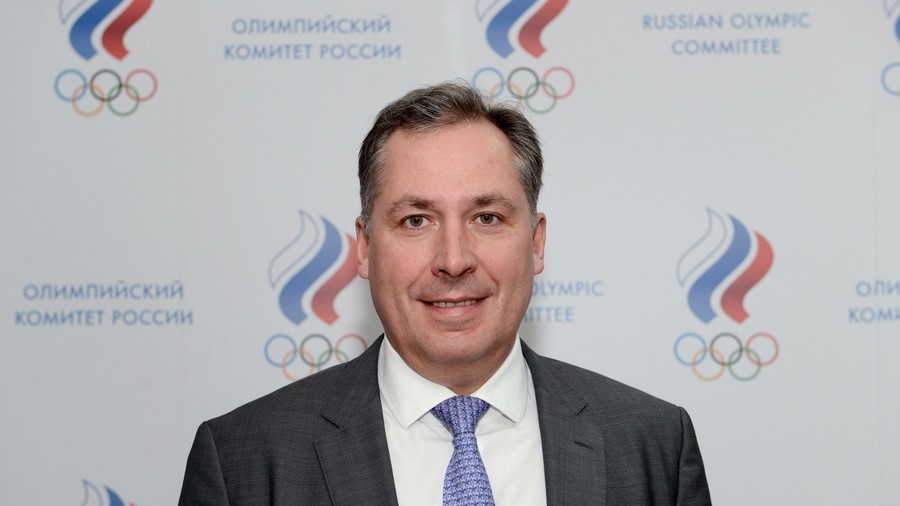 Four-time Olympic fencing champion Stanislav Pozdnyakov has been elected as the new chief of the Russian Olympic Committee (ROC), being voted in as the organization's new head in Moscow on Tuesday.
Pozdnyakov, 44, won the backing of 214 out of 270 ROC delegates in attendance at the organization's meeting in the Russian capital.
He faced competition for the post from Russian swimming legend Alexander Popov, who is an honorary member of the International Olympic Committee (IOC), although Popov came a distant second, garnering 56 votes.
Pozdnyakov takes over from Alexander Zhukov, who had led the ROC for eight years but had decided not to run in the vote, citing his heavy workload as the first deputy chairman of Russia's State Duma.
In addition to Pozdnyakov being voted in as the ROC's chief, Vladimir Sengleev was reelected as the body's general director, while Anastasia Davydova was returned as general secretary.
Both will continue in the posts they have occupied since 2014.
One of Pozdnyakov's priorities will be to continue to restore Russia's international reputation, after the ROC was reinstated by the IOC following an Olympic ban over allegations of state-sponsored doping.