US police release footage of NBA player Brown's stun-gun arrest (VIDEO)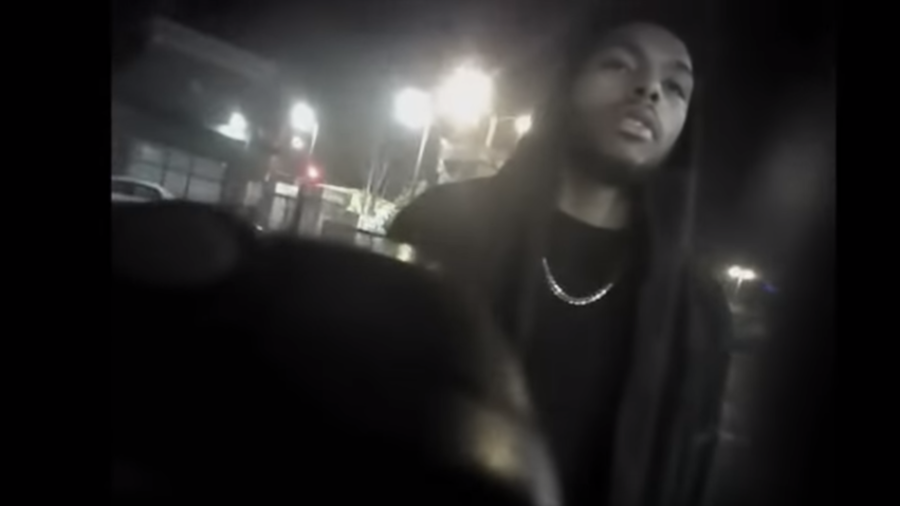 Milwaukee police have released controversial footage of officers using a stun gun on NBA player Sterling Brown during his arrest for a parking violation in January.
The local police chief has apologized for his officers' "inappropriate actions" after what appeared to be a basic parking violation escalated into the use of force by police.
Brown, 23, who plays for the Milwaukee Bucks, was arrested in the early hours of January 26 after parking across two disabled spots outside a Walgreens store.
Body-cam footage of the incident released on YouTube shows a police officer waiting for Brown in the parking lot and asking to see the player's driver's licence.
A tense exchange continues as the officer waits for a back-up squad to arrive, although Brown does not appear overtly confrontational at any point, even when additional officers surround him.
The situation escalates when the officers tell Brown to take his hands out of his pockets.
"I have stuff in my hands," Brown responds, before a scuffle breaks out and the player is tased. He is then heard groaning in pain as officers move to restrain him.
The officer who initially questioned Brown is later heard mocking him to a colleague, saying the NBA player "was being an ass" and "trying to hide something", before adding: "and now he's like, 'I'm a Bucks player, blah, blah, blah. So what."
Following the release of the footage, Milwaukee police chief Alfonso Morales apologized for the conduct of his officers.
"The department conducted an investigation into the incident, which revealed members acted inappropriately and those members were recently disciplined," he said at a brief news conference on Wednesday.
"I am sorry this incident escalated to this level," the police chief added. Brown, who was briefly jailed but never charged with any crime, has vowed to take legal action against the police department.
In a statement on Wednesday, he said that the "common denominator" in situations such as this was "racism towards the minority community."
"What should have been a simple parking ticket turned into an attempt at police intimidation, followed by the unlawful use of physical force, including being handcuffed and Tased, and then unlawfully booked," Brown said.
"This experience with the Milwaukee police department has forced me to stand up and tell my story so that I can help prevent these injustices from happening in the future.
"Situations like mine and worse happen every day in the black community. Being a voice and a face for people who won't be heard and don't have the same platform as I have is a responsibility I take seriously."
He went on to list cases of black men being shot and killed by US police, adding: "Black men shouldn't have to have their guard up and instantly be on the defensive when seeing a police officer, but it's our reality and a real problem.
"There must be mutual respect and both sides have to figure out how to accomplish this."
READ MORE: Officers who killed Alton Sterling won't face charges
Brown's club, the Milwaukee Bucks, have backed their player, saying: "The abuse and intimidation that Sterling experienced at the hands of Milwaukee Police was shameful and inexcusable. Sterling has our full support as he shares his story and takes action to provide accountability."
Milwaukee police had been braced for a backlash over the footage, after Mayor Tom Barrett said earlier this week that he had found it concerning.
The city's police department has been trying to rebuild relations with the black community after numerous controversial incidents, including the killing by police officers of black 23-year-old Sylville K. Smith in August 2016, and mentally ill black man Dontre Hamilton in 2014.
The city has also paid out millions of dollars in recent years to settle lawsuits by black residents who said police had illegally strip-searched them.