Blow my whistle? 'Raunchy' Russian World Cup doll causes blushes on internet (PHOTOS)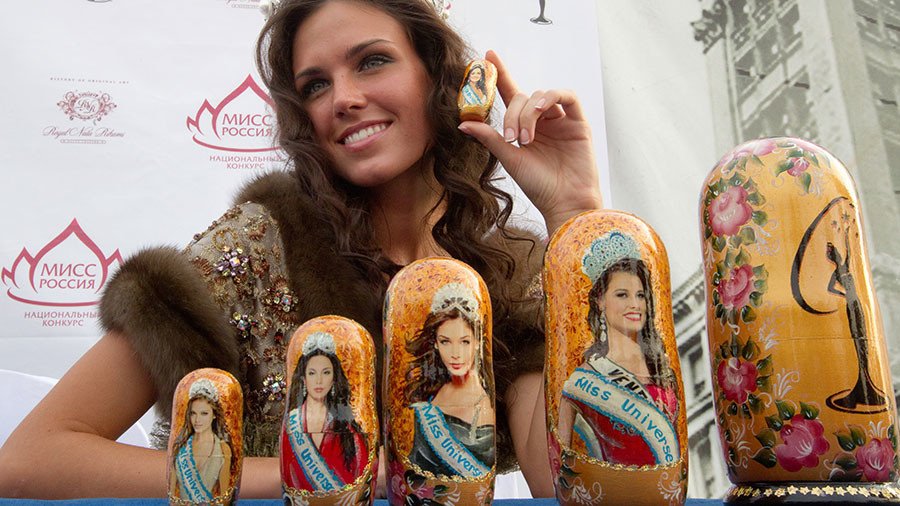 They're one of the country's quintessential souvenirs, but this 'special' World Cup Russian doll has caused blushes with its design, which some social media users have interpreted as rather raunchy.
For the Russia 2018 World Cup, this football edition of the famous doll - called matryoshkas - are traditionally small stacked wooden dolls of decreasing size, decorated with caricature faces and traditional folk dresses.
But this particular design has sparked giggles and blushes from some social media users.
The design features a football under the doll's right arm and blowing a whistle with the left hand - although some are convinced it is something else the doll is blowing.
A Kazan souvenir shop has produced the range of dolls with less than a month to go until the Russia 2018 World Cup. The doll with the ambiguous design will set you back 790 rubles ($12.75).
According to reports, the Russia 2018 Local Organizing Committee (LOC) has confirmed that it will not block the dolls going on sale, provided they do not feature the FIFA logo.
As with the current 'Yanny or Laurel' internet craze. The Russian doll could split the internet, end friendships and leave us all in the dark as to whether it was all just a joke.
The Russia 2018 World Cup kicks off on June 14 when the hosts take on Saudi Arabia at Luzhniki Stadium in Moscow.
You can share this story on social media: