Figure skating: Will new proposed rules exclude likes of Zagitova from Olympic medal competition?
Published time: 15 May, 2018 15:09
Edited time: 16 May, 2018 10:15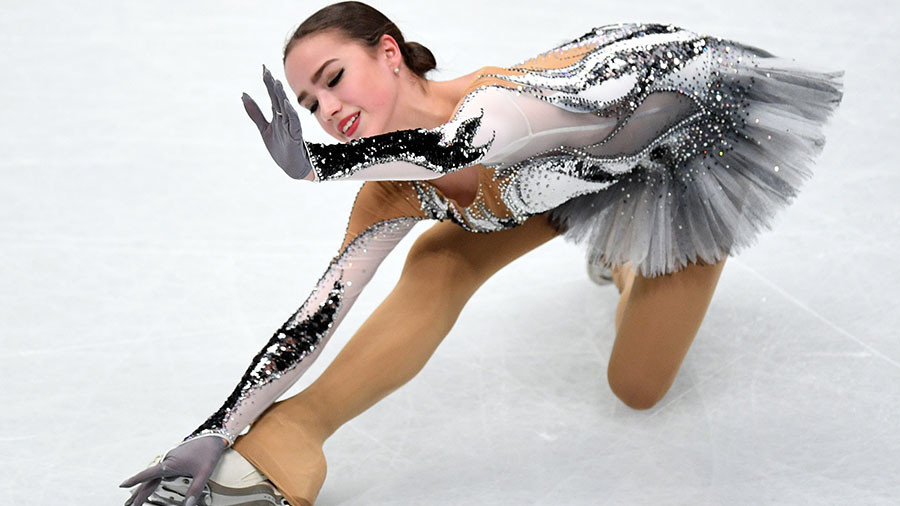 Dutch figure skating officials have proposed raising the minimum eligibility age for senior figure skaters to 17, requiring 15-year-old talents to spend two more years at the junior level.
Dutch International Skating Union (ISU) referee Jeroen A. Prins announced on Monday that the Netherlands issued an urgent proposal to the ISU asking to amend the rule which allows junior figure skaters to enter senior competitions at the age of 15.
"We sent in an Urgent Proposal today for #ISU #Congress in Sevilla to raise the #FigureSkating age limit for Seniors to 17, effective 2020-2021," Prins tweeted.
The minimum age barrier has long been a highly debated issue in figure skating, with many pundits insisting that teenagers who haven't reached puberty have an unfair biological advantage over the rest of their adult rivals, who are much taller and heavier.
Techniques for landing enormously difficult combinations of jumps are more easily acquired by younger, slim-bodied, smaller girls. The history of figure skating has seen many examples of athletes whose talent declined as they moved from the junior to senior levels of competition.
In the late 90s, the ISU raised the minimum age for participating at major figure skating events to 15, after US skater Tara Lipinski won the 1997 world championship at the age of 14, becoming the youngest skater to claim the title.
Four out of six Olympic tournaments, starting with the 1998 Nagano Olympics, were won by teenage female skaters, all of whom were under 18 years of age at the moment of triumph.
READ MORE: The teen female stars who lit up the Olympics
The 2018 PyeongChang Olympics were again won by a first year senior, Alina Zagitova of Russia, who was the sole female skater to put all of her jumps into the second part of the program, including a rarely seen triple Lutz-triple loop combination.
Women's figure skating has been dominated by Russians since the 2014 Sochi Olympics, when Adelina Sotnikova brought the first ever gold in the event to her country. Another representative of Russia, Yulia Lipnitskaya, who was 15 back then, helped the hosts of the winter games take gold in the team event.
Since then, Evgenia Medvedeva grabbed two consecutive world titles, establishing herself as the number one candidate to win Olympic gold in South Korea. She had been unbeaten for more than two years before her teammate and training partner Zagitova managed to break her impressive winning streak at the 2018 European championship. One month later, she cemented this result at the 2018 winter games, where Zagitova finished first and Medvedeva settled for silver.
In March, another Russian rising star, Aleksandra Trusova, rocked the world of figure skating by becoming the first female athlete to land two quads in her program while competing at the junior world championships.
Trusova's technical score of 92.35 points – an unofficial world record – was 11 points higher than Zagitova's gold medal-winning total at the recent 2018 Winter Olympics.
Trusova's success was immediately called into question by several figure skating experts, including renowned Canadian specialist Brian Orser, who called her "a short-lived phenomenon," hinting that the girl might not cope with quads at the onset of puberty.
It remains unknown whether the ISU will increase the minimum age for figure skaters, but if the rule is adopted, Trusova, who turns 14 in June, will still be eligible to compete at the 2022 Olympics in Beijing.
The 57th ISU Ordinary Congress is scheduled take place in Seville, Spain from June 4-8, 2018. More than 350 delegates will attend the event to discuss over 400 proposals on the agenda.