'Hooliganism is a beast' – RT presents documentary on football thugs in Europe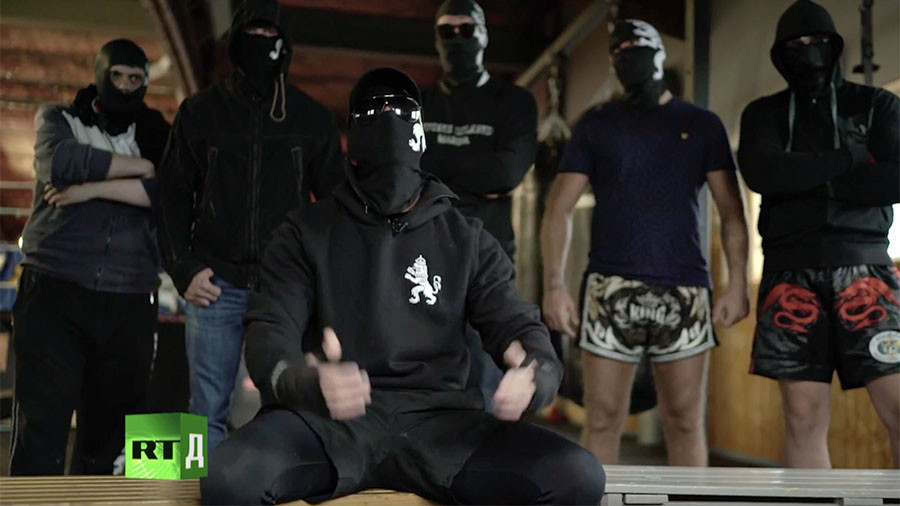 Football hooliganism, which first emerged in the 1960s in England, has since then steadily spread across Europe, evolving into a serious social problem for many nations.
Dubbed "the English Disease," the phenomenon has become popular among aggressively disposed young people who formed football gangs to clash with the supporters of opposing teams. Hooliganism is an extreme sort of football support and violence is an inseparable part of it.
RT takes an inside look at Europe's football hooliganism subculture, talking to some of the gang leaders who speak on their motives to instigate a football war and fiercely fight against football fans supporting rival teams in the documentary called Football Beasts.
Radical football gangs are generally comprised of fans who team up to pursue just one goal – to fight with no defined rules. Their thirst for violence and brutality often becomes uncontrollable and inexplicable, prevailing over their initial goal to support their favorite football team.
This is exactly what happened to 'Chef', a Gothenburg fan who founded the Wisemen, one of the most violent gangs of football hooligans not only in Sweden, but in Europe as well.
"Gothenburg was back then like a friendly team. We had no enemies," Chef said, recalling the early days of his football fan experience.
"People just came to watch football, they came with families and everything. And Stockholm on the other hand, they had more violent supporters. And for them we were easy target. So, they started making trips over here, wrecking pubs and harassed people. And few of us finally had enough of it like: 'Ok, screw it. We'll fight back'."
"In the beginning it was more like self-defense. After a while we understood that we're kind of good at this, so we started to it do more offense. We started going to trips abroad. Or to Stockholm," he added.
The owner of three restaurants in Gothenburg, Chef is still actively involved in 'football activities' despite having being injured on numerous occasions.
"I was stabbed, I got my ribs stamped… Arm broken. And stabbing, I was stabbed in the face," he said.
"People didn't have any rules, and they actually wanted to kill each other. And in the end, one of our guys actually died. Now it's more of a sportsmanship. Like forest fights…"
Football hooliganism has also become a growing concern in Greece with the country's capital being divided into zones of influence between the Greens, and the Reds, Panathinaikos and Olympiacos hardcore fans.
"In early December, we attacked some Panathinaikos hooligans. It was at a volleyball game," said a member of Olympiacos hooligan group called Gate 7, where he has spent 15 years.
"These scorch marks are from where we burned their parked bikes. Half our men were standing by the doors, not letting them out. We beat them with batons. The rest of us started a fight when the others were coming out."
"The sport doesn't matter, we always want to fight with our rivals," he added.
Germany is not an exception from the countries affected by the rapidly spreading violent culture of football hooliganism.
"We didn't have the word 'hooligan' when we were little. It came later, from England," said Andreas, a veteran hooligan of Stuttgart who started fighting back in the '80s.
"I think there used to be fewer rules. Only later all these new rules were introduced, like, not to kick those who are down, or not finish people off. We didn't have all that before."
English author and screenwriter Dougie Brimson, who has published several books on football hooliganism, thinks that sudden upsurge of football extremism in Germany is closely connected with the country's policy.
"Football and extreme politics have always been linked because football provides a very good recruitment ground for these people," he said.
"Because of the immigration situation, I think there is a huge amount of anger in Germany, that's festering. Because they have history, let's face it."
Brimson, who is a former football fan himself, insists that hooliganism as a phenomenon could never be rooted out.
"Hooliganism is a beast, if you like. And it evolves, it's constantly evolving. But what would happen in the future, I really don't know. The fact that there's still news proves that they haven't solved it. They'll never solve it. They know they'll never solve it."
You can share this story on social media: