'We've prepared surprises for Playboy readers' – Russian TV hosts do racy World Cup photo shoot
Published time: 23 Apr, 2018 14:42
Edited time: 24 Apr, 2018 09:21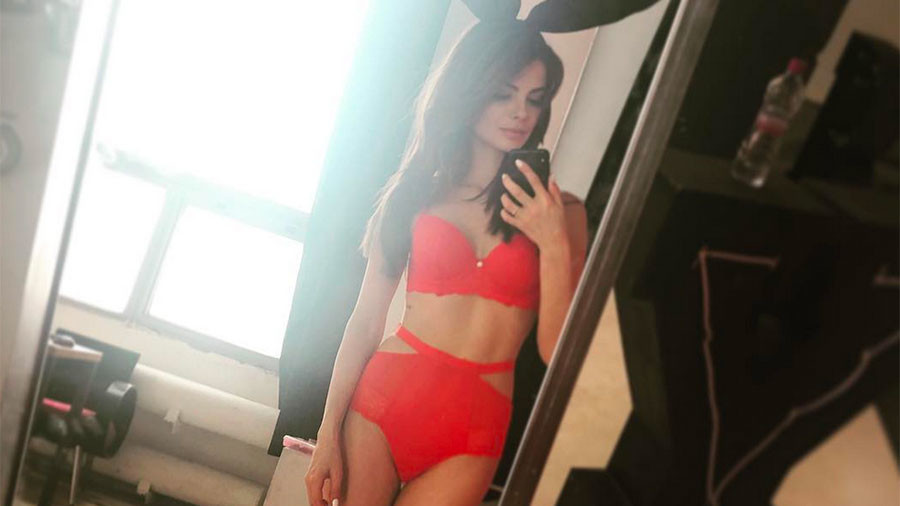 Presenters from Russian sports channel Match TV have taken part in a Playboy photo session dedicated to the 2018 World Cup, which will run from June 14 until July 15 in Russia.
Natalia Klark, Sofia Tartakova, Maria Makarova and Maria Bass – who cover various sports events on Match TV – will be featured in June's edition of the men's magazine, wearing lingerie and iconic bunny ears.
The hosts who participated in the racy session said that it was hard to pose for Playboy photographers, who made them stay in the studio for almost eight hours.
"It's a great honor to be featured on the pages of the world-known magazine, Playboy," Klark said.
"I would like to thank our channel for giving us such an amazing opportunity. It was an amazing experience. During an eight-hour photo shoot I realized that any profession, including photo model, requires much effort."
"I agreed [to take part in the photo session] without hesitation," said Tartakova.
"Everything was very delicate. I was really impressed by the photographer who turned out to be a real professional and found an individual approach to all of us. And we appeared to be very brave, we have prepared many surprises for Playboy readers."
"The photoshoot was great, I'm overwhelmed with emotions," Bass said, sharing her feelings of working with the Playboy team.
"I was really delighted by the high level of the shooting process. From my heart, I would like to thank Match TV and Playboy for organizing such an event for us."
The new edition of Playboy featuring the Russian TV stars is expected to be released in June, when the global football tournament will be in full swing in Russia.
The World Cup will be staged in 12 stadiums in 11 Russian cities: Moscow, St. Petersburg, Kazan, Nizhny Novgorod, Saransk, Sochi, Kaliningrad, Ekaterinburg, Rostov-on-Don, Volgograd and Samara.