Masked 'Rodchenkov' accuses IBU of covering up doping
Published time: 12 Apr, 2018 16:05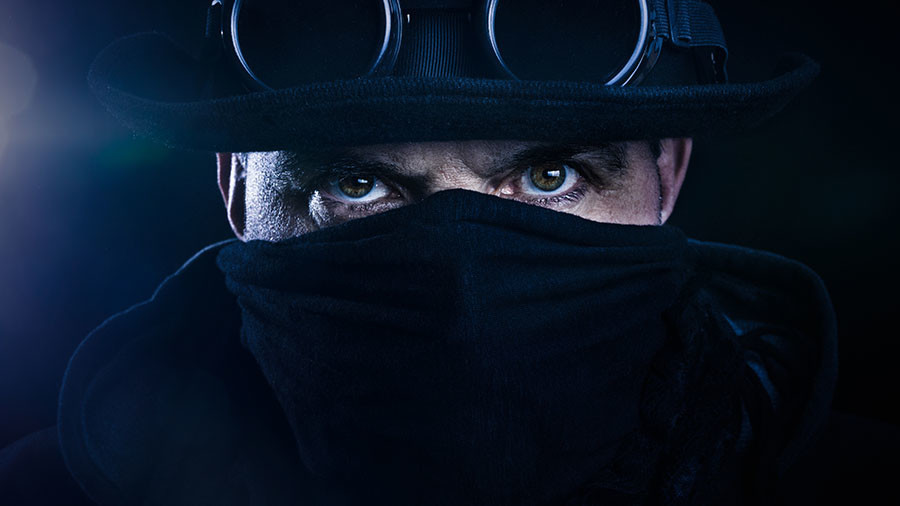 Norwegian broadcaster NRK has released an interview with a masked man who claims to be former Moscow anti-doping laboratory head Grigory Rodchenkov, in which he accused the International Biathlon Union (IBU) of covering up doping.
In the video interview, a man wearing a ski mask and dark sunglasses stated that the IBU was implicated in an illegal scheme helping Russian athletes and biathlon authorities to hide alleged doping.
"As long [as] ABP system is sabotaged and manipulated, I'm sure Russia receive sensitive information from IBU [which asked] please take care, he [athlete] is positive [positively-tested] but we don't want [to make a scandal]," the man said to be Rodchenkov told the broadcaster.
"It's entire doping rule violation, you know there is no positive [results], it's just a database and you have mathematical evaluation of this data. But IBU for unknown reason doesn't want to go to depth to investigate Russian athletes with their abnormal, extremely abnormal biological passport readings.
"IBU provided biological passports of dirty Russian biathletes to RUSADA [Russian Anti-Doping Agency], to bury, to hide in RUSADA. And it was done," he added.
The man introduced as Rodchenkov insisted that in order to avoid possible doping scandals, the biathlon governing body replaced suspicious biological passports belonging to Russian biathletes with those borrowed from the Moscow lab.
"They have a conspiracy that goes far back. I can not specify details, but it's definitely a way to do corruption," the World Anti-Doping Agency (WADA) informant said.
Biathlon's governing body headquarters in Salzburg, Austria, was raided by the local police on Wednesday in an operation that officials said was part of a doping investigation.
The unprecedented search is believed to have been triggered by Rodchenkov's recent testimony against the body which has undermined the IBU's credibility.
READ MORE: 'Rodchenkov was turned when he worked in Canada' – Russian Skiing Federation chief Elena Valbe
"Dr. Rodchenkov has been cooperating with the investigation of the International Biathlon Union, and with other investigations. We are hopeful that all doping fraud and corruption in international sports is fully exposed, and we will continue to work diligently to make that a reality," Rodchenkov's lawyer Jim Walden said in a statement.
The IBU said its executive board "is taking the matter [of the raid] extremely seriously and continues to be committed to operating under the highest standards of good governance and transparency."