5 Russian rhythmic gymnasts whose mesmerizing moves cast a spell on men (PHOTOS)
Published time: 12 Apr, 2018 13:44
Edited time: 12 Apr, 2018 13:53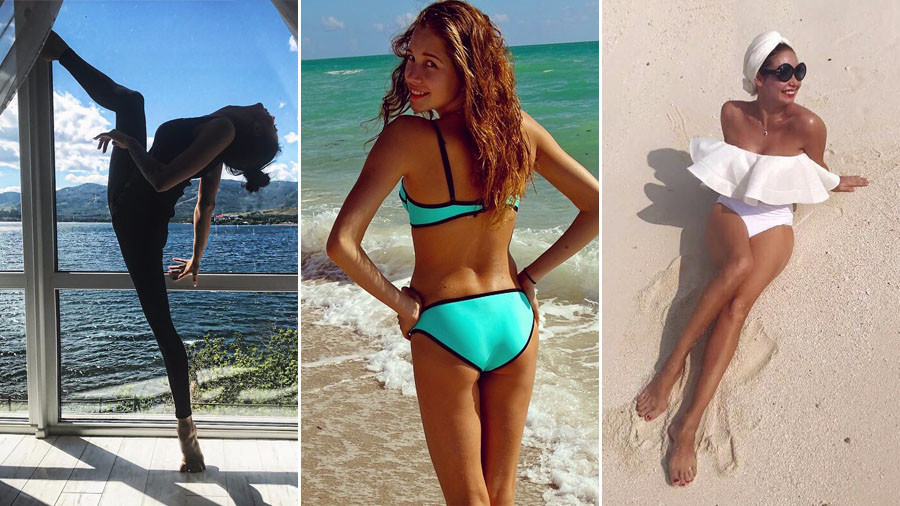 Gracious and elegant, rhythmic gymnasts have always been admired for their suppleness and incredible flexibility, which not only helps them to win competitions but also steal men's hearts.
RT Sport takes a look at five Olympic medalists who made the headlines and set pulses racing on the gymnastics mat as well as off it, resulting in some high-profile romances.
1. Darya Dmitrieva (Radulova)
At the 2012 Olympics in London, Darya Dmitrieva received her shot at glory after she replaced injured teammate Darya Kondakova on the eve of the Games.

The talented gymnast seized the chance to shine at the biggest summer sports spectacle, delivering a marvelous performance in London where she finished second in the all-round event, behind team leader Evgenia Kanaeva, who successfully defended her Olympic crown.
In 2015, Dmitrieva married famous Russian NHL ice hockey player Alexander Radulov, whom she met at the Russian training base in Novogorsk, right before the London Games.
In 2016, the pair moved to North America after Radulov was signed by the Montreal Canadiens. However, their family life didn't last long, as living abroad appeared to be a hard task for Darya, who returned back to Moscow, together with the couple's son.
Tied by contract obligations, Radulov stayed in Canada, but later changed his location to Dallas after signing a new contract with the Dallas Stars for the 2017-2018 season.
In 2017, the couple announced they were divorcing, without specifying any reasons for their breakup.
2. Margarita Mamun
Multiple world and European champion Margarita Mamun had long been in the shadow of her teammate and training partner Yana Kudryavtseva, who constantly beat her at all major gymnastics tournaments.
However, Mamun's moment of glory eventually arrived at the 2016 Olympics in Rio, when the Russian gymnast executed her remarkable routines, overtaking Kudryavtseva – who was unfortunate to drop a club during the four-event Olympic all-around final.
Olympic victory was not the only reason to celebrate, as during the summer Games in Brazil Mamun was proposed to by her boyfriend, Russian swimmer Alexander Sukhorukov. The athlete presented her with an engagement ring in front of a huge crowd of athletes and reporters.
In September 2017, the couple married in Moscow, putting on a spectacular show at the Radisson Royal hotel, which was attended by a large number of Russian celebrities and sports stars.
3. Uliana Donskova
Uliana Donskova is a Russian group rhythmic gymnast who helped her teammates to clinch the coveted Olympic title at the 2012 Games in London, extending Russia's impressive winning streak in group events to four Olympic cycles.
Several years ago, Donskova was implicated in a headline-making story involving Russian ice hockey star Alexander Ovechkin and another group rhythmic gymnast, Karolina Sevastyanova, who was partly blamed for Ovechkin's breakup with high-profile tennis player Maria Kirilenko.
Longtime friends Donskova and Sevastyanova, who represented Russia at the 2012 Games, were spotted together with former CSKA Moscow player Ruben Begunts and Washington Capitals captain Ovechkin at a luxury resort in Saint-Tropez, fueling rumors that the well-known athletes were infatuated by the gymnasts.
While Ovechkin and Sevastyanova didn't confirm they were a couple, Donskova and Begunts soon turned their love affair into a family life, getting married in June 2014.
Despite retiring from sport, Begunts didn't leave ice hockey as he now holds the post of Dynamo Moscow general director adviser. The couple had their first child in August 2015.
4. Liasan Utiasheva
Liasan Utiasheva is among the most technically gifted gymnasts of all time, having numerous exclusive elements named after her.
She was expected to replace the legendary Alina Kabaeva on the gymnastics throne, had it not been for a devastating leg injury which not only forced her to pull out of the 2008 Olympics, but effectively ruined her dreams to stay in sport.
Following her retirement, Utiasheva embarked on a TV career, including hosting several shows and starring in gymnastics-related movies.
After the tragic death of her mother, Utiasheva married Russian stand-up comedian Pavel Volya, who helped her to overcome the tragedy which drastically changed her life.
The gymnast's career took off after she was appointed the hostess of a new TV reality show, 'the Dances', which has gained much popularity in Russia, stretching into several seasons.
5. Irina Tchachina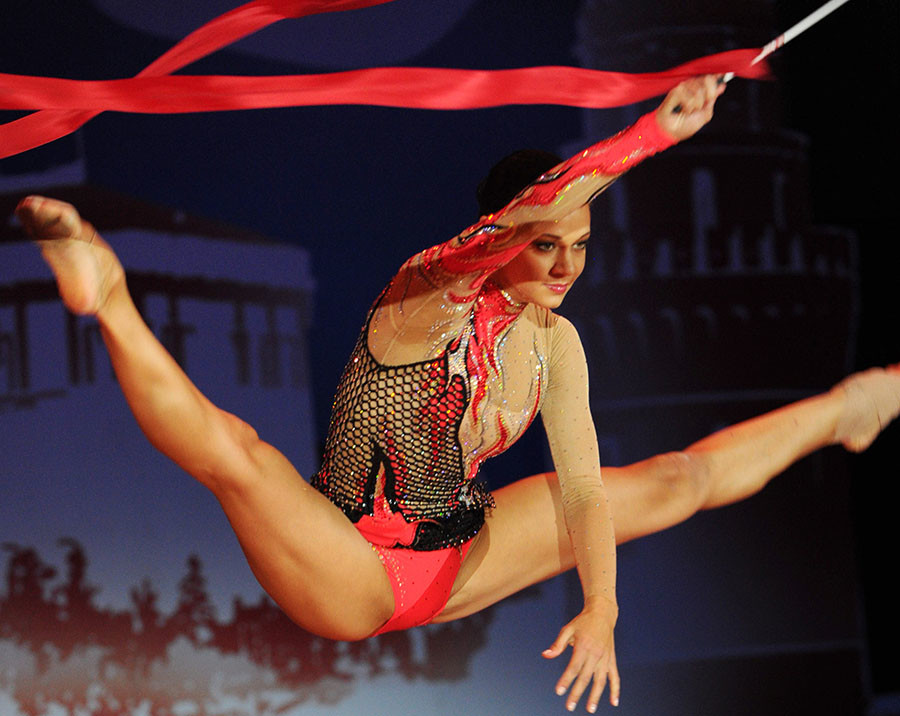 Multiple world and European champion Irina Tchachina was included in the Russian Olympic squad for the 2004 Games in Athens. She one of the Games medal contenders, along with her decorated teammate Alina Kabaeva, but failed to win gold having tied a knot on her ribbon during the final.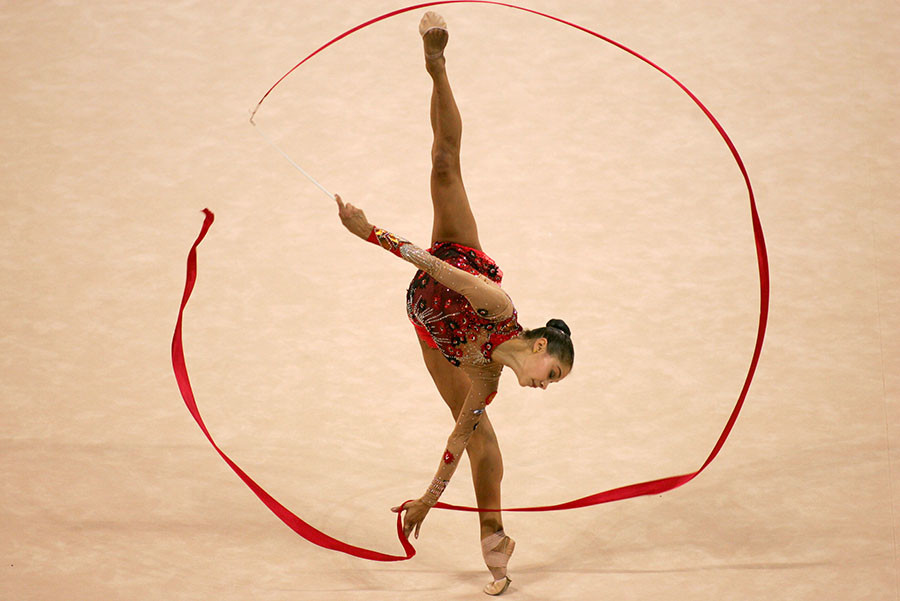 The embarrassing mistake, however, didn't prevent Tchachina from reaching the podium, as she finished second in the all-around event behind the eventual winner Kabaeva.
Following her retirement from sport, the Olympic silver medalist took part in various TV shows, including 'Dancing on the Ice' and 'Circus with the Stars.'
In 2011, Tchachina married Yevgeny Arkhipov, the president of the Russian Rowing and Canoeing Federation, who is also a close friend of Russian Prime Minister Dmitry Medvedev.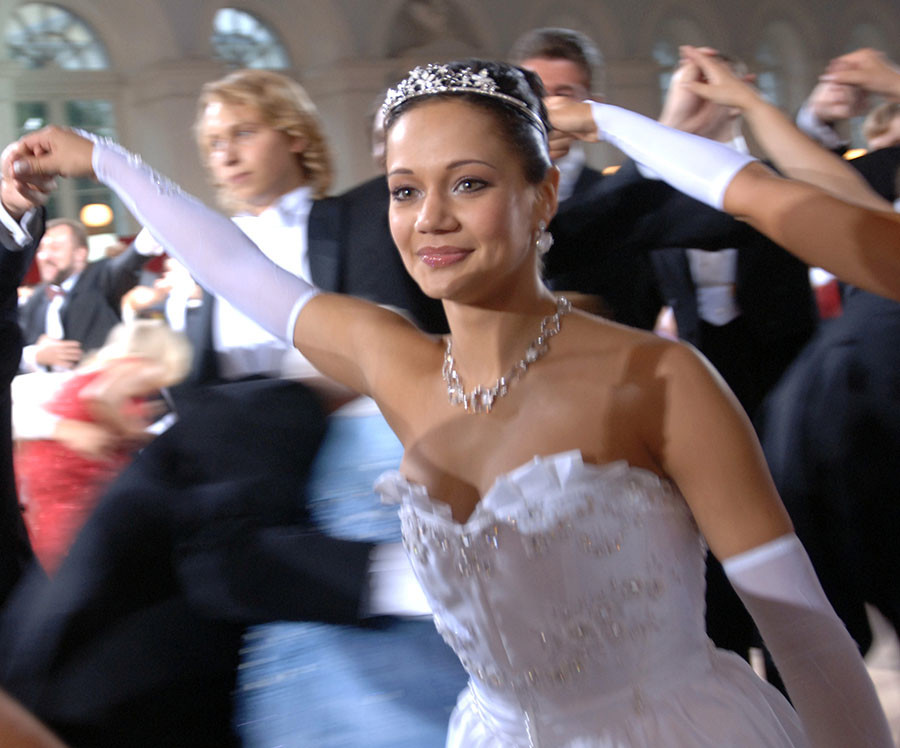 Four years ago, Tchachina opened her own rhythmic gymnastics school named after her in Barnaul, in Russia's Altai Region.