'Politics should not get involved in football' – former Portugal striker Nuno Gomes
Published time: 27 Mar, 2018 10:29
Edited time: 20 Apr, 2018 13:40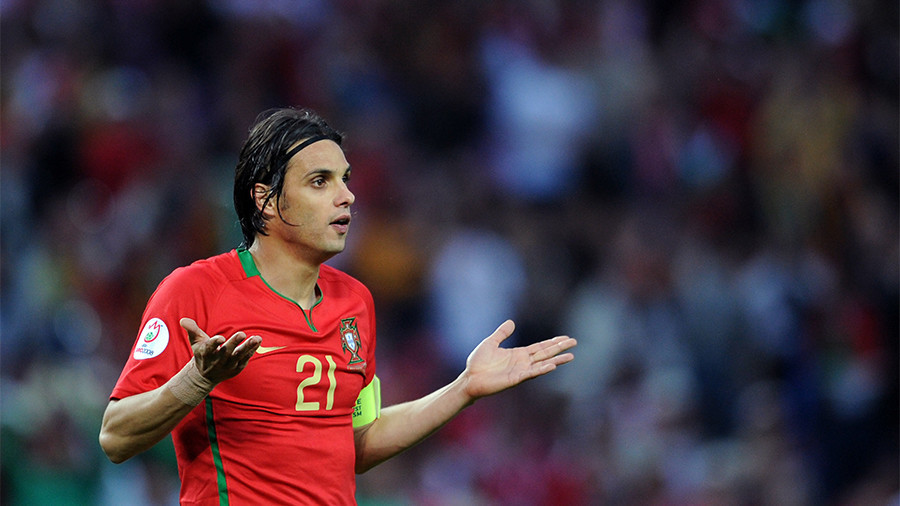 Former Portugal international Nuno Gomes, who represented his homeland in two World Cups and three European Championships, says that football should connect people on a level beyond politics.
Gomes spoke exclusively to RT last weekend while visiting Sochi, where he took a part in the opening ceremony of the 2018 FIFA World Cup Football Park.
Sochi, which was the venue of the 2014 Winter Olympic as well as one of the host cities of the FIFA Confederations Cup last year, this summer will stage the 2018 FIFA World Cup matches.
The 41-year-old former striker spoke highly of his experience in Sochi as well as of previous visits to Russia.
"It's not my first time in Russia, but it is my first time in Sochi. And I am glad that I got an opportunity to see this beautiful city. I've been to Krasnodar and Moscow before, and Russia is a beautiful country. Even though it's much bigger than Portugal, we still have some things in common, in our cultures."
While there are a growing number of concerns voiced in the media, as well as calls from politicians to avoid visiting Russia for the World Cup, Gomes says that politics and football should go their own separate ways and not interfere with each other.
"It's not a big concern in my opinion. Here we are talking about football, and football has nothing to do with politics. I believe that Russia will host all the fans in order for them to have a wonderful World Cup. Russia will host 32 national teams, from 32 different countries, with different cultures, different fans. Everybody comes to Russia to support their team and to have fun. I believe that local authorities, government and FIFA are doing everything [they can], so I don't believe there will be any sort of problems with violence or anything. That's also why we are here to tell the people that they will attend beautiful games and a beautiful World Cup. And we are trying to make it one of the best World Cups in history."
RED MORE: Iceland to diplomatically boycott 2018 World Cup in Russia
"Football is also a way to tell people that we are on a different level. Politics should not get involved in football. People have to know that politics is one thing and football is another thing."