Olympiacos & Notts Forest owner blasts 'dirty plan' over drug trafficking allegations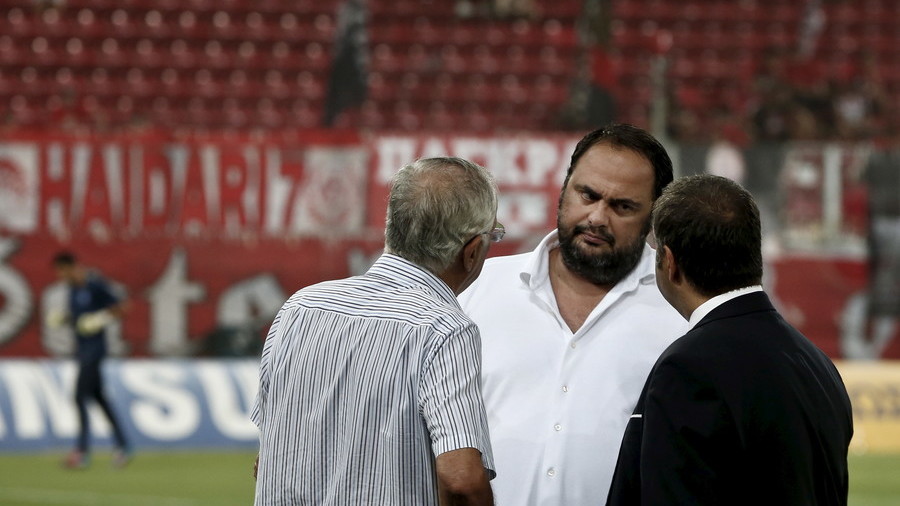 Greek shipping magnate and owner of two football clubs, Evangelos Marinakis, has strongly denied allegations of drug trafficking after a Greek prosecutor ordered a probe by an investigating judge.
Marinakis, the Nottingham Forest and Olympiacos FC owner, is being investigated in connection with the 2014 seizure of the 'Noor 1' tanker, which was intercepted carrying 2.1 tons of heroin at the Athens port of Piraeus.
The prosecutor's order has directed an investigating judge to carry out an inquiry into the allegations and gather evidence regarding the case. At this stage, no preliminary charges have been put forward against Marinakis.
The shipping tycoon, who also owns Greek daily newspaper Ta Nea, has strongly denied the allegations, both in statements released on the Olympiacos FC website and in a Ta Nea column published on Saturday.
"The recent judicial action is a deliberate attempt at character assassination," Marinakis wrote in the newspaper. "The allegations are fabricated and without any foundation in law or fact. It is a deliberate plot that has long been in the making and as such it is not only offensive, but quite simply criminal.
"I have never had anything to do with the acts for which an investigative inquiry is to be conducted, the result of which I am absolutely certain to be the confirmation of my innocence," he added.
"I will not compromise, I will not capitulate, nor will I succumb to their dirty plan," he said, seemingly in reference to the country's leftist-led government.
Back in 2015, Marinakis faced trial for alleged match-fixing in Greece, but was later acquitted by the country's Supreme Court.
CORRECTION: This article has been edited to remove references to Mr Marinakis facing charges over alleged drug trafficking. In accordance with the Greek legal system, a prosecutor ordered an investigating judge to start a probe to gather evidence on the alleged criminal acts, and a decision on indictment is taken by a judicial council after the preliminary investigation is finished. The judicial council decides whether to refer the case for trial or to acquit. Also, we have made it clear that Mr Marinakis was fully acquitted by the court in 2015 over alleged match-fixing.
Like this story? Share it with a friend!