FC Barcelona invite Florida school shooting hero to training session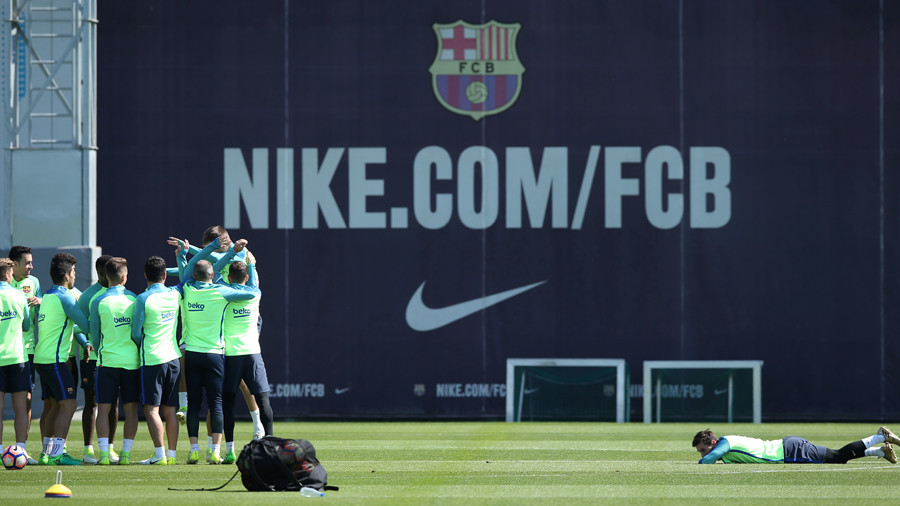 A young fan of FC Barcelona, paralyzed while trying to save classmates during the Mary Stoneman Douglas High School shooting, has been honored by the club. The giants of Spain's La Liga have invited him to their training session.
Anthony Borges, who played at the Spanish club's academy in Lauderhill, near Fort Lauderdale in 2016, was shot five times as a gunman opened fire on staff and students at the school on February 14.
Borges was hit in the back and limbs while holding a door closed, shielding 20 schoolmates who had taken refuge in a classroom. The 15-year-old is still in hospital recovering from his injuries. The attack claimed the lives of 14 students and three members of staff.
In a club statement, Barça paid tribute to Anthony, who is of Venezuelan extraction, saying "thanks to his gallantry the death toll, horrific as it already is, was not much higher."
The Catalan giants posted images of their first team players including Lionel Messi signing a shirt for Anthony, as well as tweeting a crowdfunding page set up to honor the young hero.
🎥 15-year-old Anthony Borges's heroic actions during the Florida shooting have touched us all. The Barça fan put his own life at risk to save those of others. We now look forward to the chance to welcome him to Barcelona 👇 #ForçaBarça 🔵🔴 https://t.co/yh23GVfa4o

— FC Barcelona (@FCBarcelona) March 1, 2018
After speaking with the boy's father Royer, the club also said that they would be happy to go further. They offered to make Anthony's dream come true by helping him and his family travel to the city and meet the players in person.
"He never expected Barça to do this. Neither did I," Royer told the club's website. "When he was about to go in for surgery, by chance I heard the voicemail – I couldn't receive calls – and put the phone on loudspeaker so he could hear the message. He was smiling so much!"
READ MORE: Parkland massacre survivor boycotts school until Florida passes gun legislation