'Happy to watch her do my program': Olympic champ Zagitova challenges US skater after criticism
Published time: 26 Feb, 2018 08:27
Edited time: 27 Feb, 2018 09:34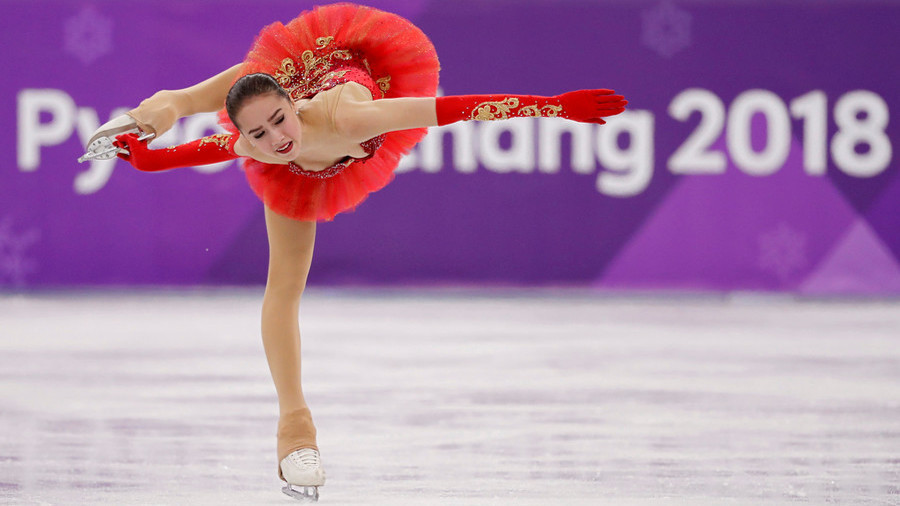 15-year-old Russian skating star and PyeongChang champion Alina Zagitova has challenged US skater Ashley Wagner to try and perform her Olympic program before she decides to criticize it.
Speaking exclusively to RT's Ilya Petrenko, Zagitova was asked to comment on the American figure skater Ashley Wagner, who lambasted her free-skating program in an overly emotional tweet. Wagner, who was not competing in PyeongChang, claimed that Zagitova "killed time in the beginning and then just jumped the second half."
"It's not a performance," she claimed. "I understand that this is what the system allows but it's not all figure skating is about "
Wagner's outbursts "only spurred me on to be stronger and made me want to prove that this is not true," Zagitova said, adding that she was 'above this.' "But there's no proving anything to such people," the 15-year-old Olympic champion said. "She could try skating such a program at the Olympics and I'll be happy to watch her do it and I won't give the same reaction."
Asked if she would agree that Wagner – who missed the Olympics – was not really in a position to criticize, Zagitova said: "I think everyone can express their opinion. But perhaps not so rudely."
READ MORE: 'It's all just starting': 15yo PyeongChang champ Zagitova about emotions, plans & critics
Wagner was not the only American observer to spew caustic comments over Zagitova's performance. USA Today columnist Christine Brennan bemoaned the "imbalance" of Zagitova's planned long program at the Winter Olympics, which she claimed was unfairly stacked with seven jumps in the last two minutes of her performance.
Brennan then made the outlandish accusation that the teenager champion was not being punished because "international judges who are in love with both Russian women don't seem to care," despite Zagitova's routine being well within the laws of skating.
After Brennan's scathing attack on Zagitova was ridiculed by RT Sport, the columnist responded by linking the article in a tweet, along with the caption: "Apparently the Russians didn't like my column." She was joined by other USA Today staff in tweeting the article.
Notwithstanding the toxic critique, Zagitova has managed to win the hearts and minds of many observers who appreciated her stunning ability and stamina on the ice.
Like this story? Share it with a friend!