Sexual chemistry & passion: Canadian ice dancing duo capture 3rd Olympic gold (PHOTOS)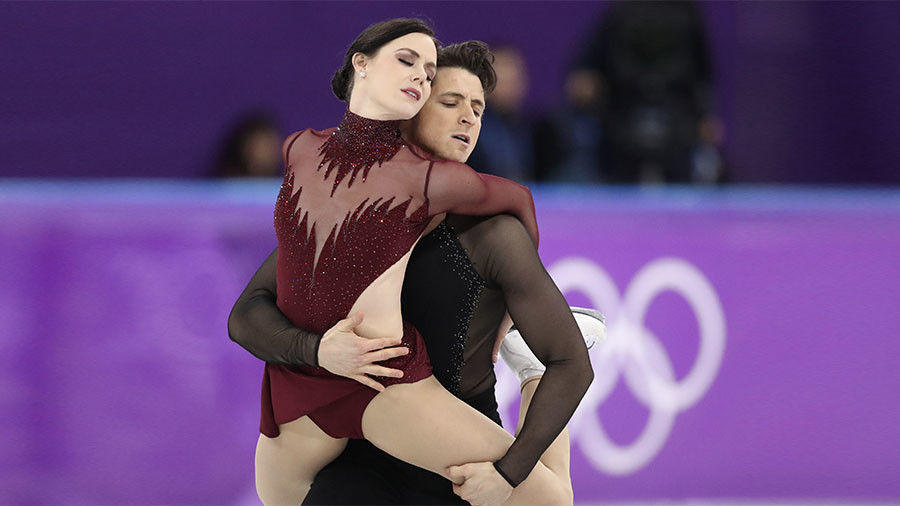 Canadian ice dancers Tessa Virtue and Scott Moir won their third Olympic gold medal on Tuesday, performing to music from 'Moulin Rouge' and edging out their French rivals by less than a point in PyeongChang.
The duo captivated the crowd in South Korea, floating across the ice in their steamy interpretation of the romantic love story of Christian and Satine from the famous 2001 musical film by Baz Luhrmann.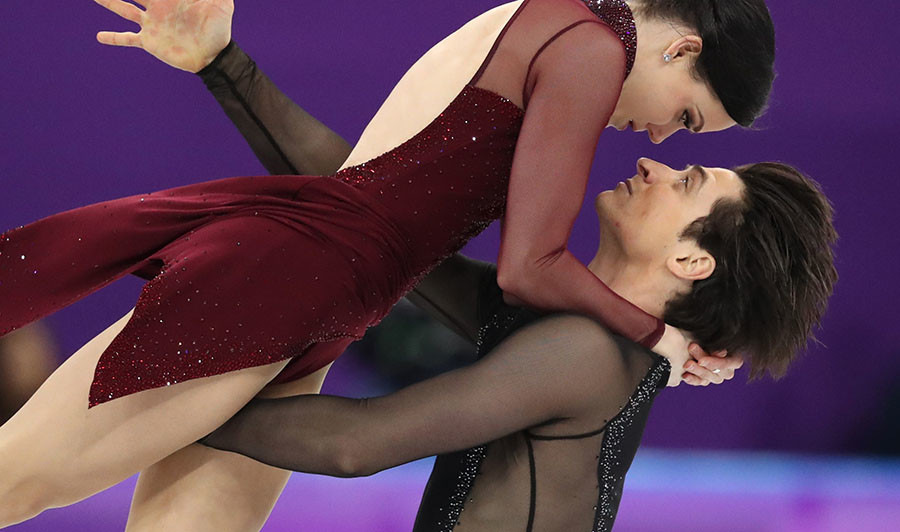 The French pairing of Gabriella Papadakis and Guillaume Cizeron, who suffered an embarrassing wardrobe malfunction in the short program on Monday, produced a world record performance in the free routine, earning an impressive 123.35 points for their dance.
READ MORE: Costume malfunction leaves French Olympic figure skaters red-faced (PHOTOS)
However, it wasn't enough to reduce a 1.74 point deficit set in Monday's short program by the Canadian duo, who had racked up a record-breaking score. By winning the title, Virtue and Moir brought their Olympic medal haul to five and became the most decorated figure skaters in history.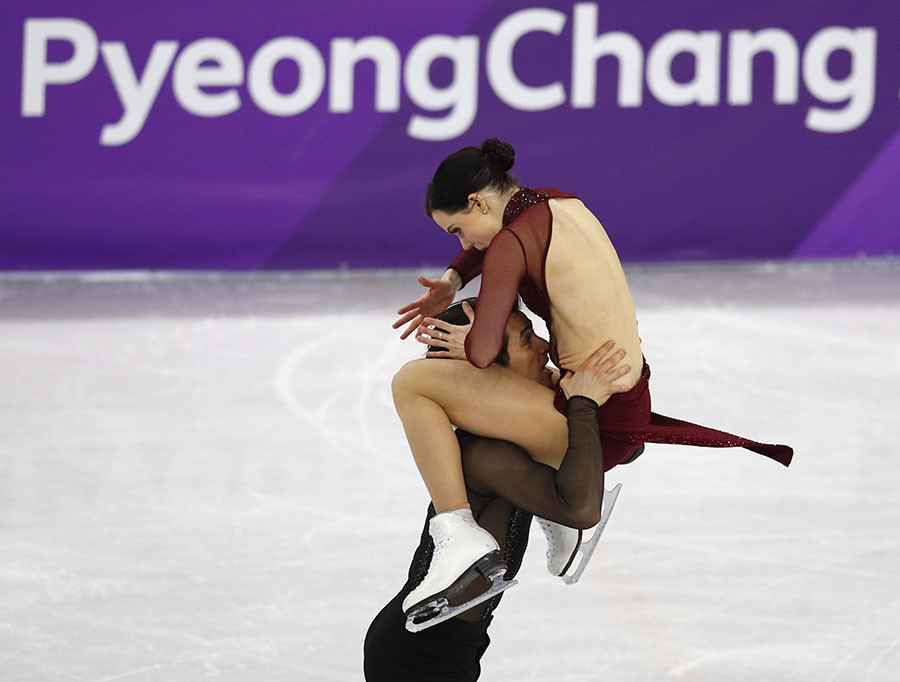 Before competing in the individual ice dancing event, the couple helped their national team to triumph in the team competition which opened the figure skating program in PyeongChang. The pair also earned two silvers at the 2014 Games in Sochi and won gold in their Olympic debut on home turf in Vancouver four years earlier.
Virtue and Moir had taken a two-year break from competition after the Sochi Games, where they were beaten by rivals and training partners Meryl Davis and Charlie White of the USA. But the lure of gold in PyeongChang forced them out of retirement to regain the Olympic crown they lost four years ago.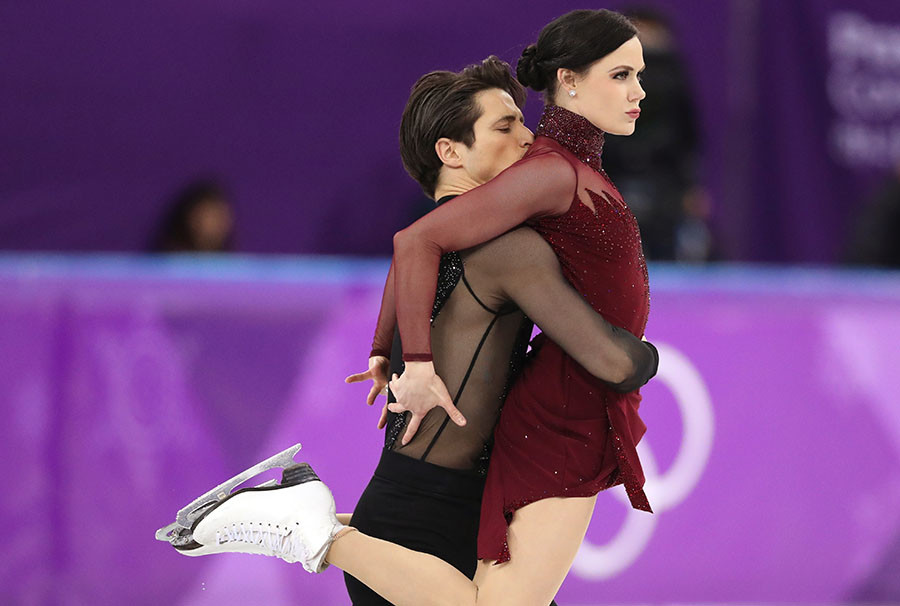 The Canadians are known not just for their immaculate technique, but for the passion that infuses all of their moves and gestures. Virtue and Moir were even forced to modify their Olympic free skate routine after one of their lifts was deemed too edgy and sexy.
A risky lift in which Virtue flips backward onto Moir's shoulders with her legs hooked around his neck was considered to be too suggestive by the Canadian press.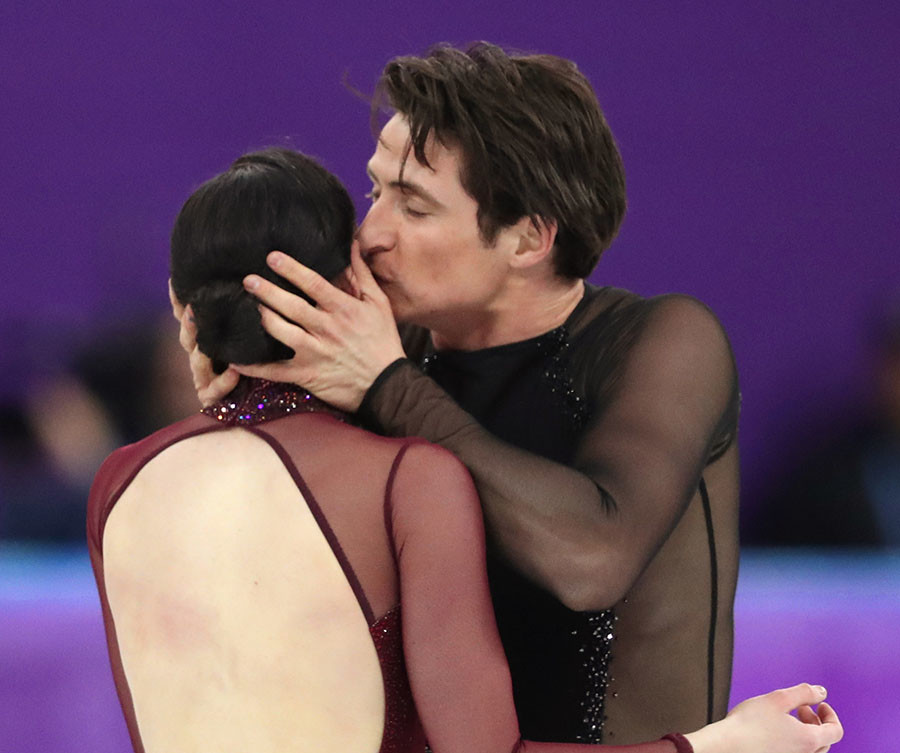 "We wanted to make a bit of a different statement, and if that was bringing a certain edge or sexuality or darkness or a contemporary feeling to it, mission accomplished I guess," Virtue said after performing the provocative lift at the Canadian nationals.
The pair, however, slightly altered that element before PyeongChang by swiftly displaying the legs-around without holding the pose for a few seconds, as was traditional. Their wondrous performance in South Korea will provide a suitable swansong for their careers, as the duo are expected to retire from the sport following the PyeongChang Games.
You can share this story on social media: